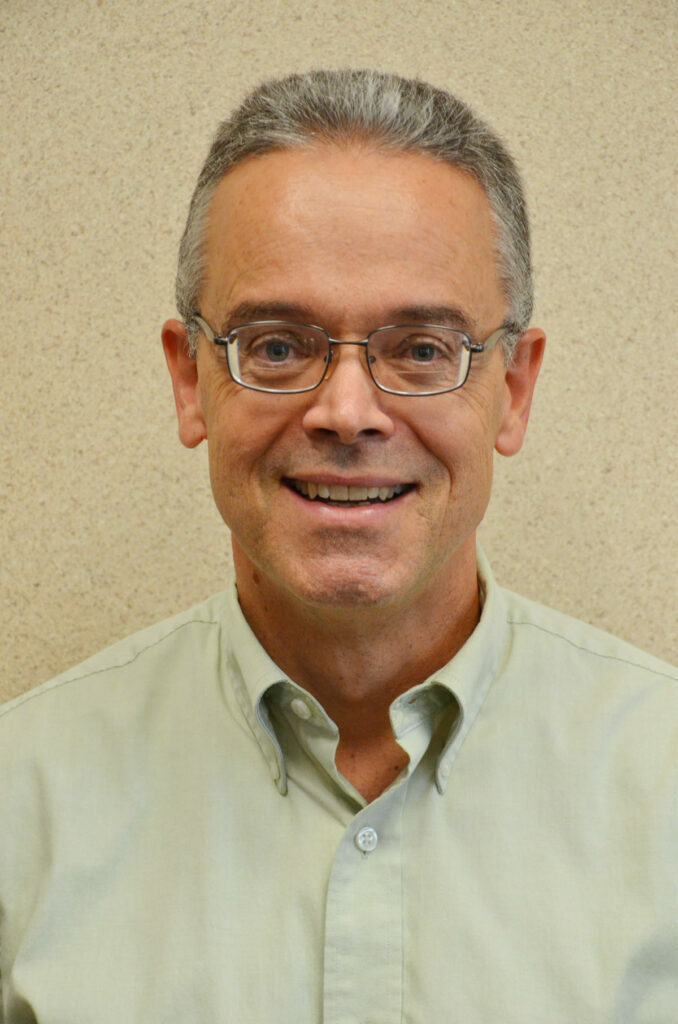 KEVIN ROUINTREE, PH.D.
PROFESSOR OF PHILOSOPHY
Email: krouintree@cottey.edu
I earned my Bachelor of Arts in Psychology from Anderson University, a small liberal arts college in central Indiana. Changing my field of scholarly emphasis to philosophy, I received a masters degree from the University of Nebraska-Lincoln.
Later, while pursuing graduate work in Theology and Religion, I was invited by one of my professors to teach his undergraduate philosophy courses for a semester in which he was to be away on sabbatical leave. Accepting his offer, I began my full time teaching of philosophy. Through this experience, I quickly became more deeply convinced of the value of shared philosophical reflection and learning in the classroom.
Teaching for two further years, I then entered the doctoral program in Philosophy at the University of Texas at Austin. After earning my Ph.D., I taught full time at UT-Austin, the largest university in the United States (having more than 50,000 students). Then, in 2001, I came to Cottey with my wife, Tanja, and two children, Beth and Patrick. What a fine change this turned out to be.
Additional Information
EDUCATION
Ph.D. Philosophy, University of Texas at Austin, 2000.
Graduate Study, Anderson School of Theology, 1990-1992.
MA Philosophy, University of Nebraska-Lincoln, 1990.
BA Psychology, Anderson University, 1980.
AWARDS
"Master Educator" (presented by Cottey College in response to nominating essays submitted by students)
May 2005
May 2004
"Teacher of the Year" (presented by Cottey College in response to a vote of the student body)
May 2005
May 2004
Selected three times for inclusion in Who's Who Among America's Teachers,
2005 (ninth edition)
2004 (eighth edition)
2002 (seventh edition)
Texas Excellence Teaching Award (2000). Awarded by the University of Texas Ex-students Association for excellence in teaching as an Assistant Instructor and as a Teaching Assistant.
Departmental Teaching Award. Awarded by the Department of Philosophy, UT Austin, for outstanding teaching during the Fall Semester of 1999.
PROFESSIONAL MEMBERSHIPS
Member, American Philosophical Association
Member, American Association of Philosophy Teachers
PREVIOUS TEACHING EXPERIENCE
I have taught courses in Philosophy for the University of Texas at Austin, St. Edward's University (Austin, Texas), Ball State University (Muncie, Indiana), and Anderson University (Anderson, Indiana). The courses that I have taught include:
Early Modern Philosophy: Descartes to Kant
Modernity and Postmodernity
Human Nature
Ethics
Business Ethics
Contemporary Moral Problems
Logic
Introduction to Philosophy
Religion in American Culture
AREAS OF SPECIALIZATION
Ethics, Social and Political Philosophy, Applied Ethics
AREAS OF COMPETENCE
History of Philosophy (Modern), Philosophical Anthropology, Philosophy of Religion
DISSERTATION
Virtues, Pluralism, and Human Nature: Prospects for an Integration of Virtue Ethics and Modern Moral Theory. Supervisor: Robert Kane. In order morally to meet the problems of pluralism, I explore the possibilities for combining the intelligent passionate focus of a communally based virtue ethics with a broad universalist concern to identify and respect inviolable moral boundaries.