Referral Challenge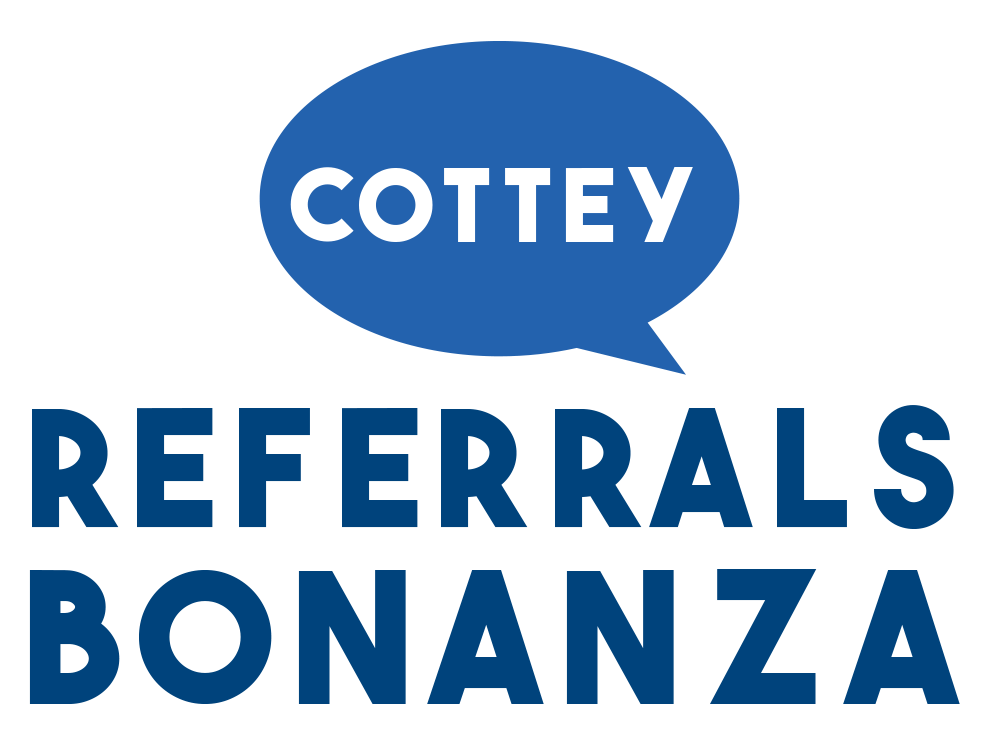 Cottey Referrals Bonanza
Calling all Cottey alumnae and P.E.O.s! Cottey College is sponsoring a high school senior referrals challenge and inviting all Cottey alumnae and P.E.O. members to participate. The goal is to refer female high school seniors to Cottey this fall, offering more students the terrific opportunity of a transformational Cottey education!
Timeline: July 15 – October 15
Additional Information
Prizes: As a reward for these efforts, Cottey will provide the following prizes to individuals or groups that refer the most students:
P.E.O. Member
The top 5 individuals will receive a customized Cottey Pin Extender.
The top 3 chapters will receive a cupcake party for their chapter.
The top State/Province will be recognized in the P.E.O. Record.
Cottey Alumnae
The top 3 individuals will receive a $100 gift certificate to the Cottey Spirit Shop.
For each member of the top 3 class years, they will receive a Cottey swag item.
The top referring decade will be recognized in Viewpoint Magazine.
How to Participate: To refer a high school student, visit www.cottey.edu/referstudent and fill out the form for each student being referred. The form must include the high school student's name, email, mailing address, and graduation year for it to count as a referral.
Scoreboard: The names of participating individuals will not be listed on the scoreboard (though the winners will be announced at the end of the competition), only a number representing the total referrals they have submitted. Class and chapter information will be listed. Referral totals will be updated weekly.
While this challenge is focused on high school seniors, all high school student referrals are appreciated and can be submitted, however, non-senior student referrals will not count towards the prize totals.
P.E.O. Referrals – Referral stats will be updated weekly (Data as of October 16)
| Rank | Individual Leaders | Chapter Leaders | State/Province/District Leaders |
| --- | --- | --- | --- |
| 1 | 4 Referrals (Multiple Individual) | 5 Referrals (Y) | 8 Referrals (AR) |
| 2 | 3 Referrals (One Individual) | 4 Referrals (U) | 6 Referrals (NC) |
| 3 | 2 Referrals (Multiple Individuals) | 3 Referrals (BW, CX, D, JV) | 5 Referrals (AZ, GA, MO, TX) |
| 4 | 1 Referral (Multiple Individuals) | 2 Referrals (FJ, G, GU, T) | 2 Referrals (CA, KY, MT, ND, NE, PA, WA) |
| 5 | | 1 Referral (Multiple Chapters) | 1 Referral (Multiple S/P/D) |
Alumnae Referrals – Referral stats will be updated weekly (Data as of October 16)
| Rank | Individual Leaders | Class Year Leaders | Decade Leaders |
| --- | --- | --- | --- |
| 1 | 1 Referral (Multiple Individuals) | 2 Referrals ('66, '91, '95) | 7 Referrals (1990s) |
| 2 | | 1 Referral ('56, '65, '67, '78, '84, '88, '90, '92, '97) | 4 Referrals (1960s) |
| 3 | | | 2 Referrals (1980s) |
| 4 | | | 1 Referral (1950s, 1970s) |
| 5 | | | |