SERENBETZ INSTITUTE FOR WOMEN'S LEADERSHIP, SOCIAL RESPONSIBILITY, AND GLOBAL AWARENESS
The Serenbetz Institute for Women's Leadership, Social Responsibility, and Global Awareness was established in the fall of 2010 to support Cottey College's mission to educate women so they may realize their full potential as "learners, leaders, and citizens" and named in recognition of a gift to the college by donor Thelma Serenbetz in 2014.
The vision of the Institute is to be known as one of the nation's premier women's leadership programs through focused research, innovative instruction, and life-long mentorship that equips Cottey graduates to make a responsible difference globally.
Serenbetz Institute issues grant awards to Cottey College students and faculty to enhance learning through summer leadership internships, undergraduate research grants, leadership immersions, and other leadership programming.
To see a timeline detailing the history of Cottey's leadership program, tap here.
Read more about the work of the Serenbetz grant recipients below.
Chloe Bollin, Serenbetz Immersion Participant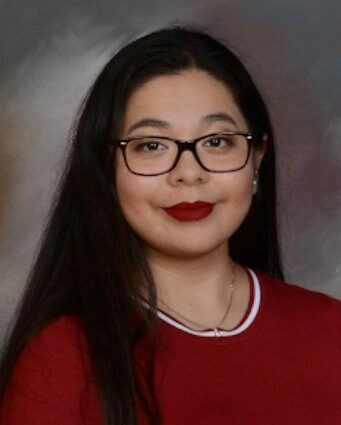 Sara Calderon
Serenbetz Summer Internship Award
I had the opportunity to intern at the National Network of Abortion Funds (NNAF) in Boston, Massachusetts. I was placed in this program through the Reproductive Rights Activist Service Corps., a competitive summer paid internship program that places undergraduate students from around the U.S. at reproductive rights and social justice organizations for ten week summer internships.
Through coursework in the First-Year Writing Seminar, Women's Studies, and Health Sciences, I have learned to identify social justice issues such as health disparities that impact women. As an intern at the NNAF, I was able to utilize my knowledge and further my advocacy skills by working with a grassroots organization dedicated to making an impact in today's society through social movements.
As a result of this experience, I was able to think critically to evaluate the impact that public advocacy has when it comes to addressing current political issues. This experience will also help me as I work toward a future in the medical field.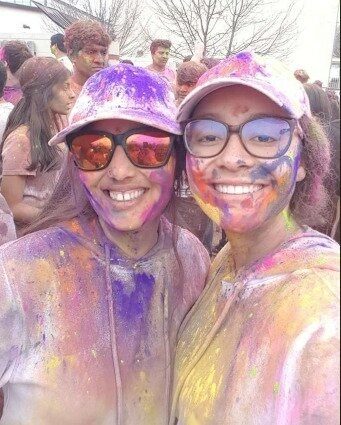 Yasmine Juhoor
Service Project Award
I chose to present Holi: Festival of Colors as my service project to educate campus about this special cultural tradition celebrated in India and Nepal.  The tradition consists of throwing color powders in the air and at each other to celebrate spring.
My leadership was collaborative. My team included members of the Student Life staff and they contributed their ideas to the planning of the event allowing it to be a vision created by the entire team.  I motivated the team by cheering them on and reminding them how awesome the event would be.
Through this project I developed leadership skills that will help me in my future.  Not only did I learn about grant writing, working within a budget, and creating a shared vision with my team, most importantly, I learned about adaptability when things don't go as planned!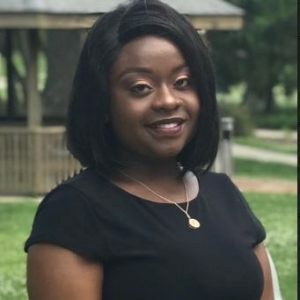 Yustinah Ndambakuwa
Serenbetz Undergraduate Research Award
I had the opportunity to serve as an undergraduate visiting student researcher at The University of Texas Health Science Center at San Antonio in the Department of Cellular and Integrative Physiology. Our research interest was to investigate the role of mitochondria in cardio-protective effect of hormones against ischemia/reperfusion injury and heart failure.
My research skills learned at Cottey through my work in the health science department prepared me for this opportunity and I was well-equipped and eager to learn about the molecular underpinnings at work in molecular cells and pursue clinical and biomedical research to understand treatments to the kind of injuries occurring in many clinical conditions, such as heart transplant, stroke, cardiac bypass, and coronary stenting after acute myocardial injury.
As a visiting student in the lab, I had the opportunity to volunteer at a local hospital as well as to shadow local cardiologists. I worked with patients recovering from strokes or any form of cardiac failures. These experiences will help me in my future as a medical scientist. I aspire to be a professional who is able to offer hope to humankind through research, awareness, and response.