Cottey History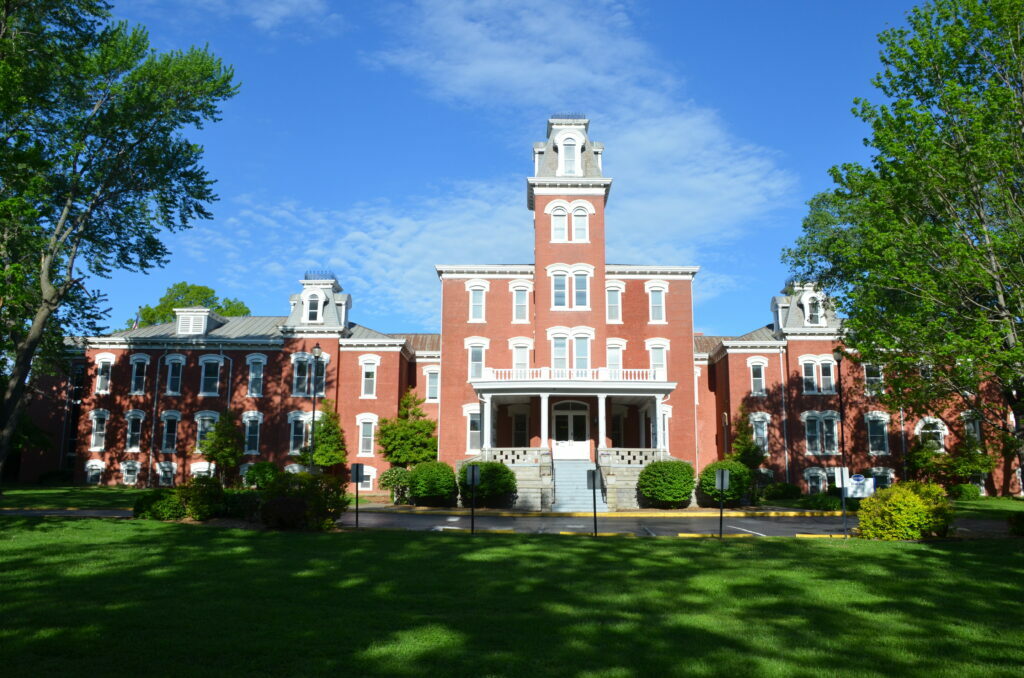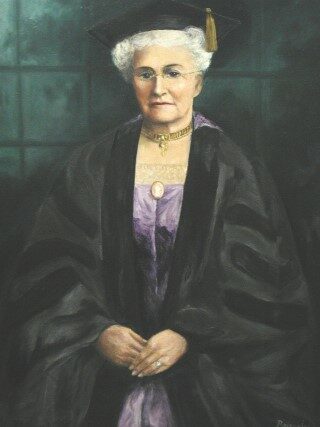 VIRGINIA ALICE COTTEY
Cottey College was founded in 1884 by Virginia Alice Cottey. This quote from the her first official announcement as headmistress of the College:
"We desire to open a school that shall have for its prime object the adjustment of woman to this her natural and God-given relation. A school for the education and training of girls demands vastly more than that which is contained in the ordinary curriculum."
VIRGINIA ALICE COTTEY & THE P.E.O. SISTERHOOD
VIRGINIA ALICE'S FOUNDING OF THE COLLEGE
Alice didn't let circumstance stop her. As a farm girl living in Knox County, Missouri, born in 1848, there weren't a lot of educational opportunities for Alice and other young women. And while her parents sought to give her every chance at an education, she took on most of the responsibility herself by becoming a voracious reader. Out of her studies she grew to love teaching and became committed to the idea that women should have the same access to education that men did.
With Mary Lyon, founder of Mount Holyoke College, as her inspiration, Alice set out to start a college. And with no more than $3,000 in savings and determination, she contacted Methodist ministers all over Missouri looking for partners. She got a response from Reverend McClure and Mr. Harry C. Moore, mayor, of Nevada, Mo. Seeing a college as an opportunity for the town, they took Alice up on her offer to build a school on land that they would donate.
The seeds of modern day Cottey College were sown. If you want to embrace a piece of Cottey's early history, head over to Main Hall and touch the bricks at the center of the building. They were the original schoolhouse that Alice built.
In 1926, her school had been thriving for 42 years, Alice was invited to join a chapter of the P.E.O. Sisterhood. Although she initially felt she was too old to become a new member, she was initiated into Missouri's Chapter DW. She did see the organization as the appropriate shepherd to take the college forward. So in 1927, she gifted the school to the P.E.O. Sisterhood.
P.E.O. SISTERHOOD
For over 95 years, the College, its alumnae, and the P.E.O. Sisterhood have worked together to realize Virginia Alice Cottey Stockard's premise that women should have excellent educational opportunities – the shared flower and its yellow and white colors symbolizing unity and common goals.
With that acceptance, Cottey became the only nonsectarian college in the nation owned and supported by women, for women, a characteristic still true today. The partnership between Cottey College and the P.E.O. Sisterhood was celebrated in 2002 at the Sisterhood's biennial convention, held again in Oklahoma City.
The P.E.O. Sisterhood is a philanthropic educational organization whose goal is the support and advancement of women's education. The organization began as a college sorority at Iowa Wesleyan College, Mount Pleasant, Iowa, in 1869, and later voted to retain its English letters and off-campus chapters, changing from a college group to a community group. Today The P.E.O. Sisterhood has over 210,000 members, and is still dedicated to providing educational opportunities for women.
To learn more, visit www.peointernational.org
COTTEY & DAISIES
Wondering why all the daisies at Cottey? Here's why. During her address to the P.E.O. convention Alice noted the following:
"As I have been sitting here, I have been thinking how strange are the ways of God to man. At the time the P.E.O. Sisterhood was beginning to foster the education of women, in a little town in Missouri I was struggling toward that same goal.
As I looked at this bowl of Marguerites (other word for daisies) tied with yellow and white, I thought of a handful of hopeful young girls years ago meeting in a plain study hall to vote on the school colors and a flower to represent them–they decided on the Marguerite and the yellow and white."