Financial Aid
Financing your education is a major investment. At Cottey College, we understand and are here to help.
Tuition and Fees
Much of the financial aid process and offering of financial aid is regulated by federal law which first supposes that the financial responsibility for post-secondary education lies with the student and family. However, due to our strong financial foundation, endowment, and the continued financial support of the P.E.O. Sisterhood, a philanthropic educational organization dedicated solely to furthering education for women, we offer several scholarships and grants to help make a Cottey education affordable.
Upon admission acceptance, the results of the Free Application for Federal Student Aid (FAFSA) are reviewed and the best financial aid package is offered. Your award offer outlines the types and amounts of financial aid for which you qualify.
2023-2024
Tuition
$24,518
Room and meals (avg./student)
$9,450
Required Student Fees
$1,712
Total direct costs
$35,680
Net Price Calculator
Cottey offers a comprehensive program of merit and need-based financial assistance options, including gift and self-help options, as well as payment plans. How much your education will cost depends on your family's financial circumstances and your academic background. To get an idea of cost at an individual level, a net price calculator may be a good start.
Net Price Calculator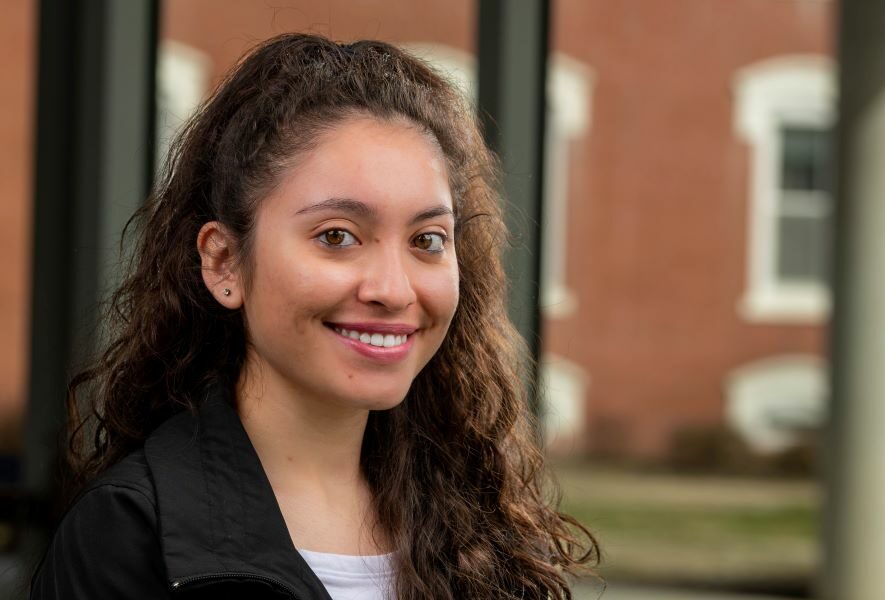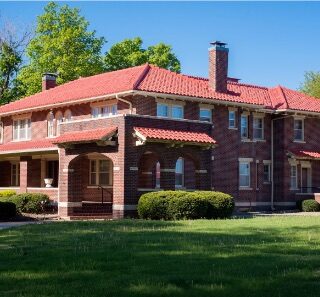 How To Apply For Aid
Step #1 - Create an FSA ID
Create an FSA ID, a username and password that confirms your identity when you access your financial aid information and electronically sign Federal Student Aid documents.
Step #2 - Complete the FAFSA
Complete the FAFSA
Step #3 - Complete Scholarship Applications
Step #4 - Choose Which Aid to Accept
Accept Some, All or None of Your Financial Aid Package. You must reply to the financial aid office as no funds will be applied to your account without written record of your consent to accept the aid. Failure to accept the offer of aid in a timely manner could result in forfeiture of such listed aid
Step #5 - Sign the Direct Loan Master Promissory Note
Sign the Direct Loan Master Promissory Note
Step #6 - Complete Direct Loan Entrance Counseling
Complete Direct Loan Entrance Counseling
Step #7 - Report Additional Resources
As a recipient of financial aid you are required to report all educational resources to Cottey College. Examples of assistance that must be reported include, but are not limited to: grants, scholarships, employer tuition support, stipends, Cottey College employee/employee dependent tuition remission, National Guard education benefits, and resident assistant housing stipends.
You may not be aware of certain resources until after the school year begins, but please note that you are required to report the names and amounts of all types of educational assistance as soon as you are aware of them.
Report your scholarships and educational resources on MyCottey by clicking here.
Verification
Some FAFSA applications will be selected by the Department of Education for verification. Students will be notified that their application has been selected for verification on their Student Aid Report (SAR) from the Department of Education. Financial aid offers cannot be finalized until the financial aid office has completed verification. Failure to provide data will result in delays, and possible cancellation of Federal aid. If errors are found, the financial aid office will make the necessary corrections–most generally with an electronic process that only takes a few days. The student will receive a new SAR Information Acknowledgement from the Central Processor so they'll know what corrections were made.
If an application has been selected for verification, the financial aid office will notify the student of the required documents to be submitted to the financial aid office.
FAFSA Correction Using the IRS Data Retrieval Process
This process is available to the student and/or parent tax filer within 2 weeks after electronically filing your Federal income tax return (6-8 weeks if the tax return is filed by paper). This is the fastest, easiest and most accurate way to include your Federal income tax information on the FAFSA application.
Go to www.fafsa.gov
Log into your FAFSA record.
Select "Make FAFSA Corrections".
Navigate to the Financial Information section of the form for the student (all students) and parent (dependent students).
Follow the instructions to determine if you are eligible to use the IRS Data Retrieval Tool to transfer IRS income tax information into your FAFSA.
Requesting an IRS Tax Return Transcript
Federal income tax filers (students and parents) who elect not to use the IRS Data Retrieval Process or do not qualify to use the IRS Data Retrieval Process must submit an IRS Tax Transcript to the Financial Aid Office. To request a transcript free of charge from the IRS, select one of the following methods:
On the IRS Web site at www.irs.gov . In the online services section, click "order a tax return or account transcript" then click "order a transcript". Enter the tax filer's social security number, date of birth, street address, and zip code. Click "continue". In the type of transcript field, select "return transcript" and in the tax year field, select the appropriate tax year. You can expect to receive a paper IRS tax return transcript within 5-10 days.
Call the IRS at 1-800-908-9946. Enter the tax filer's social security number and the numbers in their street address. Select "option 2" to request an IRS tax return transcript and then enter the appropriate tax year. You can expect to receive a paper IRS tax return transcript within 5-10 days.
Fill out a paper request form – IRS Form 4506T-EZ which can be downloaded at www.irs.gov/pub/irs-pdf/f4506tez.pdf. Complete lines 1-4 with the tax filer's information. On line 6, enter the appropriate tax year. Only one signature is required to request a transcript for a joint return. Mail or fax the completed form to the appropriate address provided on page 2 of the form. You can expect to receive a paper IRS tax return transcript within 5-10 days.
Non-tax Filers
In addition to W2 forms, only parents and independent students will need to submit a Verification of Non-Filing Letter from the IRS for the appropriate tax year. To request a letter free of charge from the IRS, see the following steps:
Download a 4506T form at irs.gov/pub/irs-pdf/f4506t.pdf.
Complete lines 1-4 with the tax filer's information.
Check box 7 to request the Verification of Non-Filing Letter.
Enter the requested tax year on line 9.
Check the box that you've read the attestation clause, sign, date, and list a valid phone number. Fax or mail the form to the address or fax number listed on page two.
Your letter will be mailed in 5-10 business days.
Aid for International Students
International students should apply for admission by December 31 to be considered for financial aid for the following academic year, but late applications are accepted. To be considered for international student financial aid, please fill out the CollegeBoard CSS Profile. Cottey's CSS code is 6120. Once this is received, the student will need to complete the Certification of Finances Form.
The types of financial aid available to international students are need-based grants, scholarships, and campus employment. Cottey requires international applicants to contribute a minimum of $16,000 per year towards their educational costs. This minimum amount is subject to increase based on a review of the applicant's CSS Profile. In addition, the student is also responsible for paying the transportation expenses and living expenses during breaks when the residence halls are closed (Christmas break, spring break, and summer).
The following forms provide additional assistance and information to international students: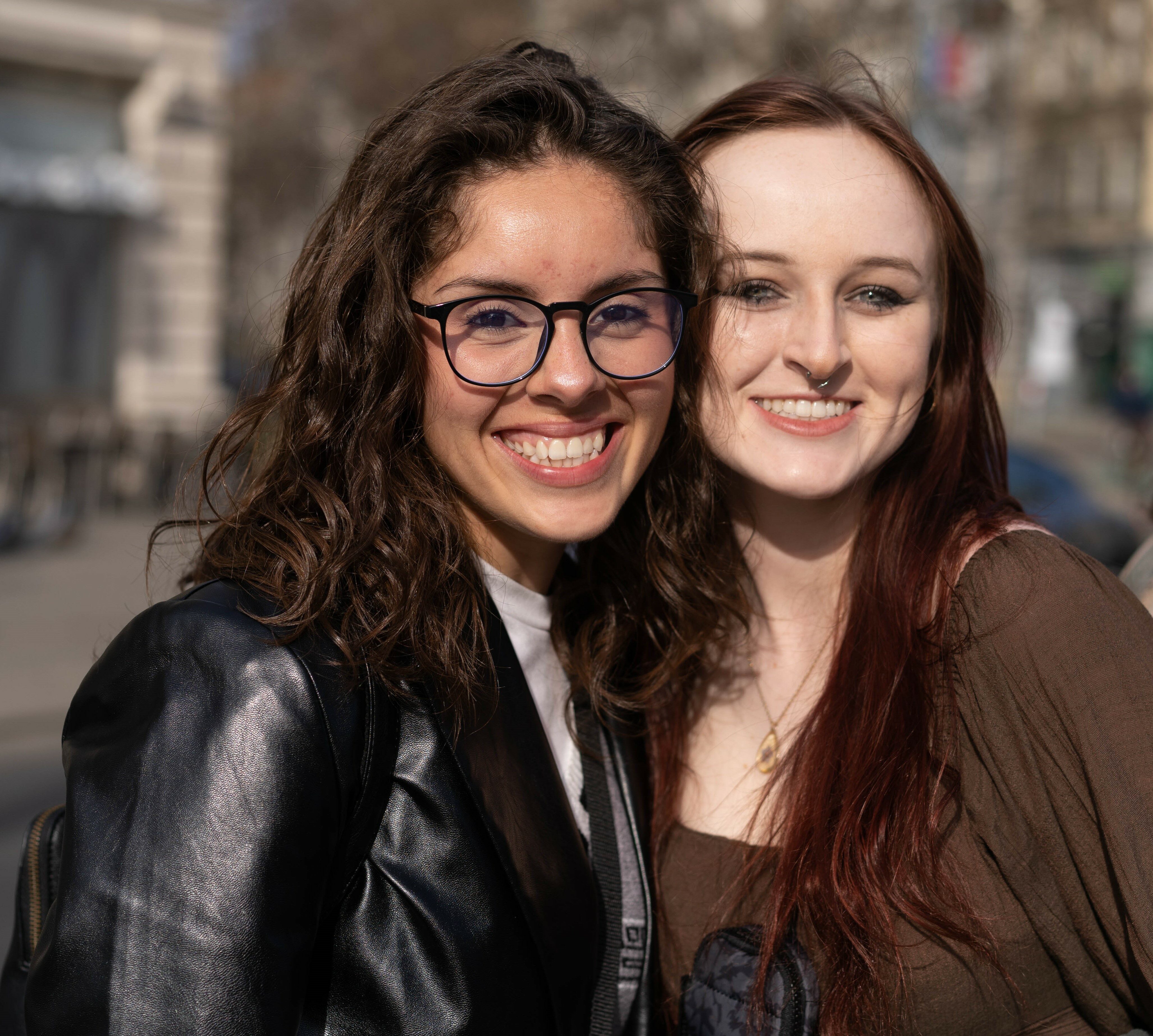 Canadian Students
The types of financial aid available to Canadian students are listed below, though not all students will qualify for all of these types of financial aid.
P.E.O. Scholarship – available through Provincial Chapters of the P.E.O. Sisterhood
Campus Employment – student will work part-time on campus and earn a paycheck
Academic Scholarship – based on ACT/SAT score and high school GPA
Athletic Scholarship – available in basketball, softball, volleyball, cross country/track, flag football, golf, esports
Fine Arts Scholarship – available in art, dance, music, and theatre/speech
Cottey College accepts the Canadian dollar for payment of tuition, fees, room and board.  After all scholarships and aid are applied, the remaining balance due on the student's account can be paid in Canadian dollars and the College will award a Canadian Cottey Grant that will equal the amount of the conversion difference on the date the funds are deposited.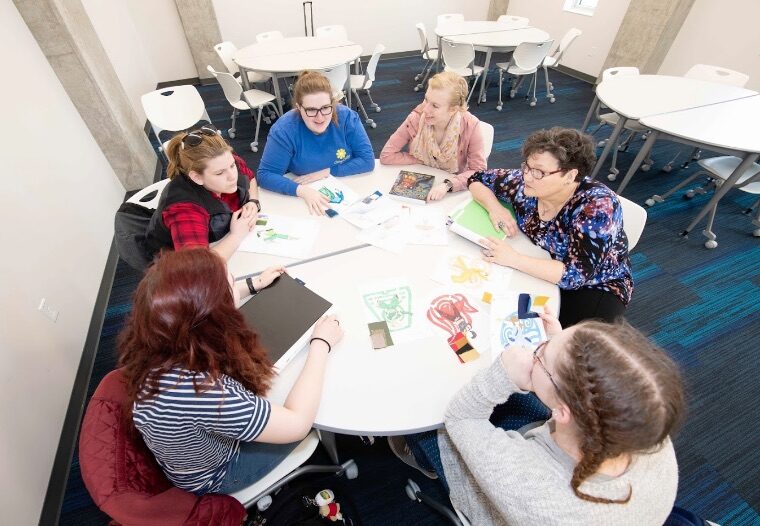 SATISFACTORY ACADEMIC PROGRESS (SAP)
Federal regulations require that financial aid recipients make satisfactory academic progress toward earning a degree in order to remain eligible for assistance. Satisfactory academic progress (SAP) standards apply to students receiving financial assistance from all federal, state, and institutional aid programs. Students must meet the requirements for both qualitative and quantitative components as outlined below.
Qualitative requirements
Students with less than 57 credit hours must have a cumulative grade point average (GPA) of at least 1.75.
Students with 57 or more credit hours must maintain a cumulative GPA of at least 2.00.
Quantitative requirements
Students must complete 67% of the credit hours attempted. For example, if after the second semester the student has attempted 32 credit hours, she must have completed 21 hours (32 x 67%).
Students must complete a program within an established time frame. Financial aid will be awarded according to the number of the required credit hours for the program multiplied by 150%. Students will lose eligibility for financial aid for all future semesters after the semester in which the maximum hours allowed are exceeded. For example, the Associate in Arts degree requires 62 credit hours. A student could receive aid for up to 93 (62 x 150%) credit hours. The Bachelor of Arts degree requires 120 credit hours. A student could receive aid for up to 180 (120 x 150%) credit hours.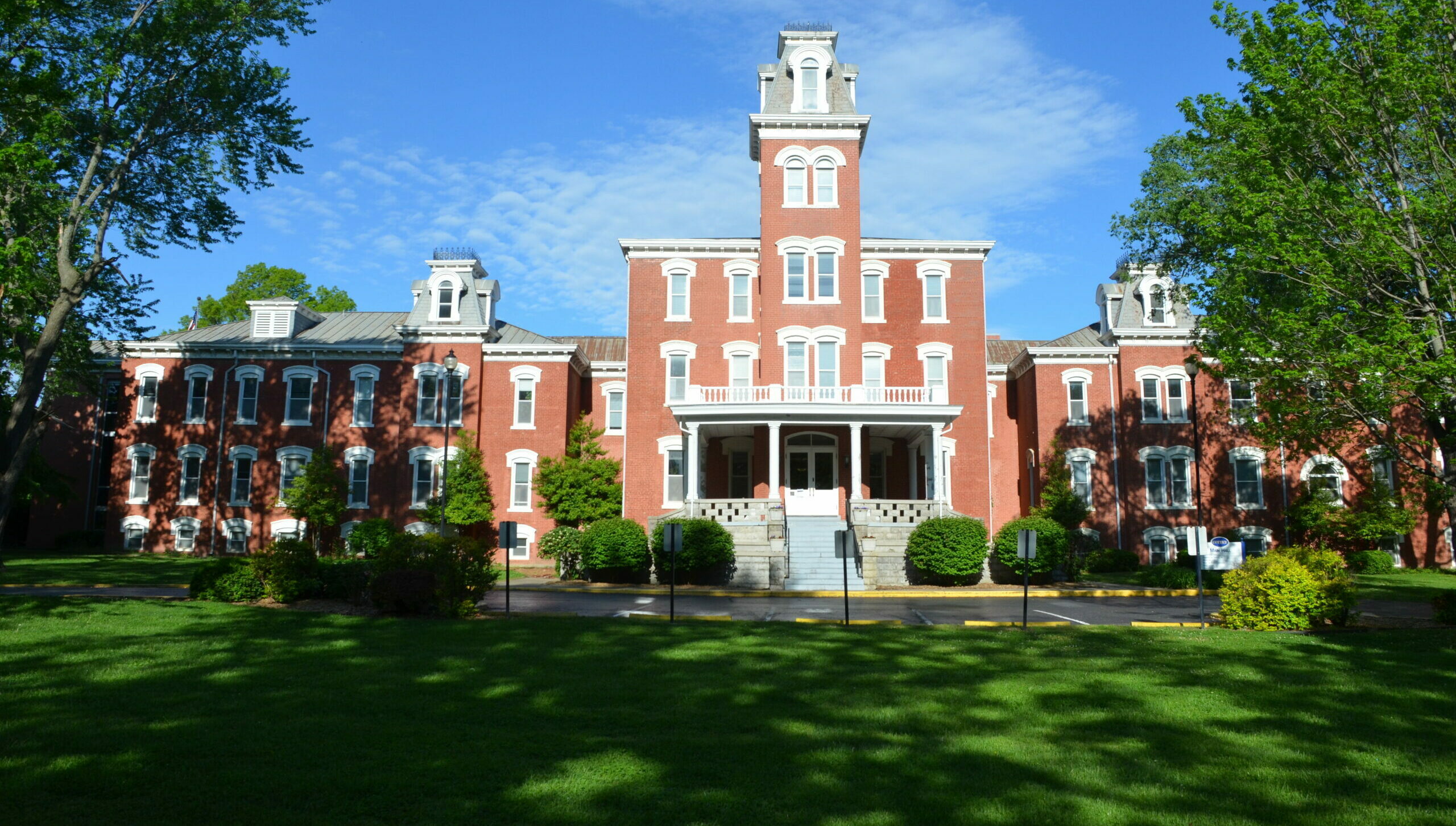 REFUND POLICY AND RETURN OF TITLE IV AID
Title IV funds are awarded to students under the assumption that students will attend school for the entire period for which the assistance is awarded. When students withdraw prior to completing 60% of the semester, students may no longer be eligible for the full amount of Title IV funds that were originally awarded. Title IV assistance at Cottey includes Federal Pell Grants, Federal Supplemental Educational Opportunity Grants, Federal Direct Loans (Subsidized and Unsubsidized), and Federal Direct PLUS Loans.
The amount of Title IV aid earned by students must be determined as of the date of withdrawal. If the amount disbursed to students is greater than the amount earned, unearned funds must be returned to the funding agency. The percent earned equals the number of days completed up to the withdrawal date divided by the total days in the semester.
The school has 30 days from the date the institution determines that students withdrew to return all unearned funds. The order of the return of Title IV funds by the school is as follows:
Federal Unsubsidized Direct Loan
Federal Subsidized Direct Loan
Federal Direct PLUS Loan
Federal Pell Grant
Federal Supplemental Educational Opportunity Grant
Other Federal Loan or Grant Aid
When financial aid is returned, students may owe a balance to the College.
---
TIPS AND OTHER GUIDELINES
Keep a file with all of your financial aid documents and information.
The Higher Education Act of 1965 (HEA), as amended by the Higher Education Opportunity Act of 2008 (HEOA), includes many disclosure and reporting requirements. A disclosure requirement is information that a postsecondary education institution is required to distribute or make available to another party, such as students or employees. Please review the consumer information page on our website here.
A financial aid offer may be reduced or canceled. Some common reasons for an adjustment include changes in enrollment, housing arrangements, levels of federal and/or state funding, or due to the receipt of aid from other sources.
If students withdraw from school prior to completing 60% of the semester, all or a portion of your financial aid to Cottey College or the U.S. Department of Education may have to be repaid.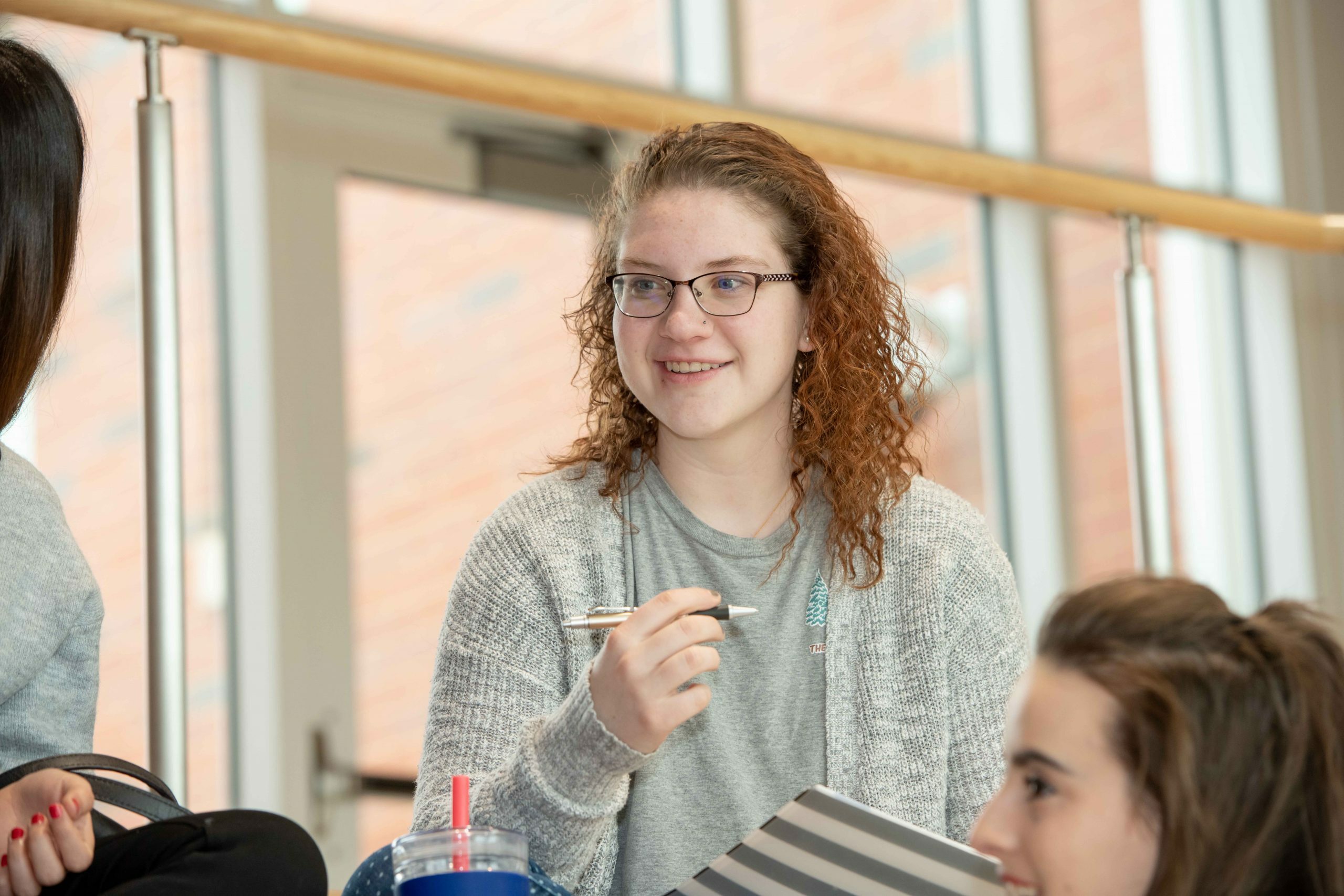 F.A.Q.
What do I need to be accepted to Cottey?

Prospective students need at least a 2.6 GPA, a minimum 1060 math and critical reading combination on the SAT, or a minimum composite score of 21 on the ACT.

When is the application deadline?

There is no application deadline. However, in order to meet scholarship deadlines and to be considered for all available financial aid, it is very important that students complete their applications by December 31 of their senior year.

When will I be notified of an admission decision?

Once the application process is complete, the applicant can expect a decision within two weeks.

How can I pay my deposit?

Are there Academic Scholarships available?

Yes. Students will be automatically considered for merit scholarships upon application. These scholarships are based on their GPA and ACT or SAT scores. Need-based financial aid is offered – students must complete the FAFSA in order to be eligible to receive it. Academic scholarships are available on a competitive basis. Students should complete their application by December 31 in order to receive information regarding these scholarships.

What percentage of students receive financial aid?

Ninety-eight percent of all Cottey students receive some form of financial aid. Financial aid can be in the form of loans, scholarships, grants, and work-study jobs.

Are you allowed to have cars on campus?

Yes. All students are allowed to have cars on campus. Cottey does not charge for parking permits.

Does Cottey have a career counseling center?

Cottey offers both transfer counseling and career advising. Students are encouraged to visit the career and counseling center as soon as they arrive on campus.

Does Cottey accept the GED?

Cottey College will accept the General Educational Development test (G.E.D.) with the following stipulations:

the G.E.D. scores as well as an official copy of the certificate are required;
the applicant must also submit either the ACT or SAT scores or an official college transcript showing at least one full-time semester successfully completed with a minimum GPA of 2.00.

Based on the above requirements, each applicant will be individually evaluated for admission by the admission committee.

How do I submit my test scores if I've already taken the test but my scores don't appear on my transcript?

How do I submit my IELTS scores?

Electronically or by mail after you contact the test center where you sat for the exam. No institutional code is required.

What should my reference write about in my recommendation? What should I write about in my essay?

Letters/essay should highlight your strengths as a student, describe any unique circumstances of your educational experience or personal life, and show that you are capable of entering a college level curriculum.

What types of financial aid are available?

There are grants, scholarships, student employment, and student/parent loans. A financial aid package may consist of a combination of all of these sources.

When can I complete the FAFSA?

On October 1, the FAFSA is available at www.fafsa.gov for the upcoming school year. Some of the aid is first-come, first-served, so we encourage you to fill it out as soon as you can. Cottey's priority deadline for completing the FAFSA is February 1.

I probably don't qualify for aid. Should I apply anyway?

Yes! All students should apply for financial aid even if they think they probably won't be eligible. Not all types of financial aid are based on need.

Is financial aid available for study-abroad programs?

Enrollment in a program of study abroad approved for credit by Cottey may be considered enrollment at Cottey for purposes of applying for federal student financial aid.

What happens after I file the FAFSA?

You'll get either a paper Student Aid Report (SAR) or an email with a link to your SAR on the web. If you listed Cottey's federal school code (002458), the financial aid office will receive an Institutional Student Information Record (ISIR) which will be used to determine your eligibility for aid. Once we have determined your eligibility for aid we will send a financial aid award letter to you.

How do I apply for an academic scholarship?

Students who have been accepted for admission who have not attended another college since graduating from high school (with the exception of summer courses) will be considered for Cottey academic scholarships. Awards are based on ACT/SAT scores achieved through December of the senior year as well as the cumulative high school GPA. You do not need to apply for this scholarship – it will automatically be granted to you if you meet the qualifications.

How do I apply for a P.E.O. scholarship?

When you are accepted for admission we will notify your state P.E.O. scholarship chair. She will contact you and advise you of the procedure to follow to be considered for a scholarship. Be sure to apply for admission before December of your senior year in high school. State P.E.O. scholarships have application deadlines ranging from January 15 – April 1.

If my family has special financial circumstances, what should I do?

You may appeal for reevaluation of your financial aid eligibility because of changes in your family's financial situation. Examples of special circumstances might include loss of employment, disability, loss of untaxed income, death of a parent, or unusually high medical expenses. Please complete the attachment and submit to financial aid . 2021-2022 Special Conditions Form

What is the cost of attendance (COA)?

The cost to attend an institution is not fully covered by tuition and fees, so independent colleges and universities like Cottey cover the full cost of providing a world-class education through financial support offered by alumnae, P.E.O. International, friends, limited federal and corporate grants, and other sources. The COA includes both direct (billed) costs and indirect (non-billed) costs.

| | | | |
| --- | --- | --- | --- |
| | On Campus | Off Campus | With Parents |
| Tuition | $21,620 | $21,620 | $21,620 |
| Room & Board | $7,918 | $7,490 | $2,465 |
| Required Fees | $1,494 | $1,494 | $1,494 |
| Books & Supplies | $1,100 | $1,100 | $1,100 |
| Miscellaneous/Personal ($167/mo x 9 mo) | $1,503 | $1,503 | $1,503 |
| Transportation | $1,150 | $1,150 | $1,150 |
| Total | $34,785 | $34,357 | $29,332 |

The College will bill you for the direct costs. The indirect costs are other expenses that a student will incur but that do not result in payment to the College. Indirect costs are not billed. As an example, consider the purchase of textbooks. Students may purchase books from the Cottey Bookstore or another vendor. If purchased from the Cottey Bookstore, textbooks will be directly billed by the College. If purchased elsewhere, textbooks are considered an indirect cost. Personal expenses include an estimated amount related to phones, clothes, entertainment, laundry, toiletries, and other miscellaneous items. Transportation expenses will vary depending on the distance you live from campus and the amount of trips taken to/from home. As such, the estimates provided above are designed to help you plan out a budget that suits your individual needs.

What is the expected family contribution (EFC)?

The EFC is a measure of your family's financial strength and indicates how much of your and your family's financial resources (for dependent students) should be available to help pay for your education. The EFC is calculated from the information you report on the FAFSA.

How is financial need determined?

Cost of Attendance (COA)

– Expected Family Contribution (EFC)
= Demonstrated Financial Need

Demonstrated financial need often varies from what students and families perceive as need. The FAFSA provides all of the nearly 5,000 colleges and universities standardized financial information on the tens of millions of students planning to attend those institutions.

What is verification?

The Department of Education selects certain FAFSAs for verification, which means that additional documents must be submitted to the financial aid office. There are different verification groups (V1, V4, and V5). Students and families will be notified regarding which forms (available online) are required as dictated by a specific verification group.

Some students and families will be required to submit a tax transcript from the IRS; however, use of the IRS data retrieval tool on FAFSA on the Web, will eliminate the need to provide a tax transcript from the IRS.

Instructions for requesting IRS Tax Transcript:

Go to www.IRS.gov
In the Tools section, click on "Get a Tax Transcript"
Choose "Get Transcript By Mail" and the transcript should arrive within 5-10 days
For the type of transcript, be sure to request the IRS Tax Return Transcript

Use the Social Security Number and the date of birth of the first person listed on the most recent IRS income tax return and the address on file with the IRS. In most cases, for electronic filers, an IRS Tax Return Transcript may be requested from the IRS within 2-3 weeks after the income tax return has been accepted by the IRS. For paper filers, the IRS Tax Return Transcript may be requested within 8-11 weeks after the income tax return has been received by the IRS.

The financial aid office will compare information on these documents to the information reported on the FAFSA. If there are differences, the financial aid office will make corrections to your FAFSA.

What is the FERPA release form?

The Family Education Rights and Privacy Act of 1974 (FERPA) protects the confidentiality of student records. Completion of the FERPA release form is required if financial aid information is to be released to another individual.

What happens if there are changes in my family's income after filing the FAFSA?

If your family has experienced a significant reduction in income such as loss of employment, loss of untaxed income, separation or divorce of parents, or death of a parent, you can complete and submit a 2022-2023 Special Conditions Request Form to the Financial Aid Office. Please note that making such a request does not guarantee approval.

How/When will I receive my financial aid?

Within the first few weeks of the semester, student eligibility for federal and institutional grants and scholarships will be reviewed and the payment to student accounts will be authorized. Student loan proceeds, external scholarships, and other miscellaneous awards will be applied to your account as the money is received. If your credited financial aid exceeds your charges, the Business Office will issue a refund within 14 days of the disbursement. You can opt to receive the overpayment refund, have the overpayment applied to bookstore charges, or carried over to your next semester's charges.

When will I receive a bill/statement of account?

The Business Office will send a statement of account in July for the fall semester and in November for the spring semester. These statements will reflect the applicable charges and the preliminary financial aid for the semester. If you do not have enough financial aid to cover the bill, you will be responsible for paying the remaining amount due.

Are payment plans available?

Students and families may elect to pay the account balance in full each semester or make three payments with a 1% monthly interest charge. Questions regarding payment of fees should be directed to the Business Office.

When are fall semester payments due under the payment plan?

August 15, September 15 and October 15

When are spring semester payments due under the payment plan?

December 15, January 15 and February 15

How are textbook charges handled?

Textbooks are a separate charge and will not appear on the statement of account from the Business Office. If a student has financial aid funds which exceed the tuition and fee charges, the amount exceeding charges is given as a book voucher for the student to purchase books through our virtual bookstore at cottey.ecampus.com.

The Spirit Shop will notify you if are eligible for a book voucher. If your financial aid does not exceed your charges, you are responsible for purchasing your books through eCampus or any other marketplace of your choosing.
Office of Financial Aid
1000 West Austin, Nevada, Missouri 64772
Phone: (417) 448-1445
Fax: (417) 448-1045