Welcome to FWS
Welcome to the First-Year Writing Seminar (FWS)! We are excited to have you in this class in which we introduce first-year students to Cottey's threads of women's leadership, social responsibility and global awareness while teaching foundational writing skills.
During FWS you will:
Receive help transitioning from high school-level to college-level writing,
Hone your intellectual skills, specifically critical reading, thinking, and writing skills, and adapt those to college-level work,
Be introduced to the values of Cottey during your first semester to better understand Cottey's mission, as well as the value of a Liberal Arts and Sciences education, and
Establish a learning and social community that helps you develop bonds with other students.
This is a foundational course for Cottey students for both writing and content. You will be introduced to the benefits of women's-only education, Cottey history, women's leadership, social responsibility, and global awareness through the practice of thoughtful reading, analysis, and writing within a liberal arts context. This course provides you with the opportunity to connect with our institution, and connection is shown to increase student success. This signature Cottey writing course allows you to absorb our threads and become strong writers, as well as more socially and globally aware leaders within your first semester at Cottey.
In addition to the three threads and Cottey history, you also will read a book selected by the First-Year Writing Seminar Group. The common reader listed in the resources section below will serve as an anchor for the threads, class discussion and writing assignments.
About All FWS Courses
All first-semester Cottey students participate in FWS to improve their writing, gain an introduction to Cottey, develop a sense of identity, and connect with the campus community.
FWS courses are taught by faculty from across various disciplines – Writing, International Relations, Physics, Environmental Science, Leadership and Anthropology to name a few.
All sections of FWS will cover the same course material on the topics of Cottey history, women's leadership, social responsibility and global awareness. Sections will read the same common reader and writing textbook each year and the same small reading assignments.
Classes are a mixture of discussion, lecture, and experiential learning.
Course material and major writing assignments will be presented in the same sequence/order each semester.
All major writing assignments (of which there are four) will be the same across all sections of FWS.
Individual instructors make determinations in terms of daily work/in-class work with readings as well as freedom over informal writing assignments (in-class writing, journals, reflections, etc.).
Fall 2022 Instructors
Dr. Jonathan Green, Writing
Professor Denise Carrick Hedges, Director of Leadership Development
Dr. Peter Hyland, Physics and Astronomy
Dr. Sarah Polo, Writing and FWS Coordinator
Dr. Sarah Quick, Anthropology and Sociology
Dr. Oindrila Roy, International Relations
What FWS is Not
FWS 101 is not an orientation or experience class to help you learn "how to do college." While you may learn skills to help you succeed in college, these skills, like time management and study habits, are not the focus on this course.
FWS 101 is not a busy-work or blow-off course. This is an academic seminar course worth three credits, which also fulfills a writing requirement for Cottey. View this class as you would any other college-level course.
FWS is not a "Cottey culture class." While values important to the College are the content behind the course, this course is a writing course. Cottey culture and values are simply the content you will read and write about.
FWS 101 is not an English class. This course counts for a writing requirement, but the FWS designation doesn't not belong to a department or major, making this class unique. Additionally, this class is taught by faculty across multiple disciplines to help expose you  to the variety and importance of writing beyond English courses. You can absolutely expect reading and writing assignments.
Resources
All 2022 FWS students will read A Mind Spread Out on the Ground by Alicia Elliott.
A Mind Spread Out on the Ground is a series of essays about Elliott's experiences as an Indigenous Mohawk writer growing up and living primarily in Canada. The book places emphasis on intersectional identities and intergenerational trauma. It covers a number of social issues, such as mental health, poverty, race, and food insecurity. This perspective-broadening text makes important connections to the thread of the 2022 FWS sections, global awareness, and the differing focuses of each essay allow Cottey students to find individual connecting points.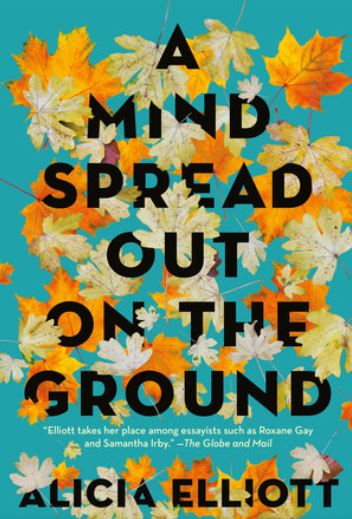 The FWS classes will partner with many other initiatives and activities on campus. Here are a few of the events for fall 2022:
Films for Changemakers
Wed, September 7, 7:30 p.m. OR Thurs, September 8, 11:00 am. Location: Various classrooms. Students will be asked to sign up in advance for which film they wish to attend.
Film is a powerful tool to help ignite conversation, raise awareness and drive change. Join us as we explore important issues through film and faculty-led discussion.
Women Who Wow
Wed, October 19, 7:30 p.m. Location: Zoom webinar. 
This webinar discussion celebrates changemakers taking action on issues from systematic racism and poverty to gang violence and sex trafficking. Learn about what inspired their ideas, how they took action, and what you can do to make a difference in your communities.
Other events may be added.
Transferring Credit into Cottey
English 101/Writing 101 credits cannot replace FWS 101. Students who transfer in with those credits will receive elective credit for those classes. Students who feel strongly their transfer credits are equal to the FWS seminar in both content and writing assignments may speak with the Bill Stanfill, registrar, about petitioning for credit.
Students can transfer credit for English 102/Writing 102 courses, and as long as those courses meet the requirements (see Transfer Policies in the College Catalog), those courses will count for Cottey credit.
Transferring Credit out of Cottey
The First-Year Writing Seminar group feels strongly that FWS is equal to any first-year writing class. While we can never guarantee that a class will be accepted as transfer credit at another institution, we believe that if a student were to petition for credit, FWS will almost always be accepted as a first-year writing course credit.
Students who know ahead of time they will transfer should be in contact with their transfer institution about this course as soon as possible. It is strongly recommended that students keep all course materials, such as the syllabus, assignment sheets, and completed assignments, should such a petition be required. If a transfer institution requires additional information, they should contact Bill Stanfill, registrar.