Give Support
Being an alumna of Cottey is a special distinction that brings a lifetime connection to Cottey sisters across geography and generations. These connections are enhanced by the generosity of people giving to the college and furthering the mission of Cottey. Your support is vital to the success of our students and college.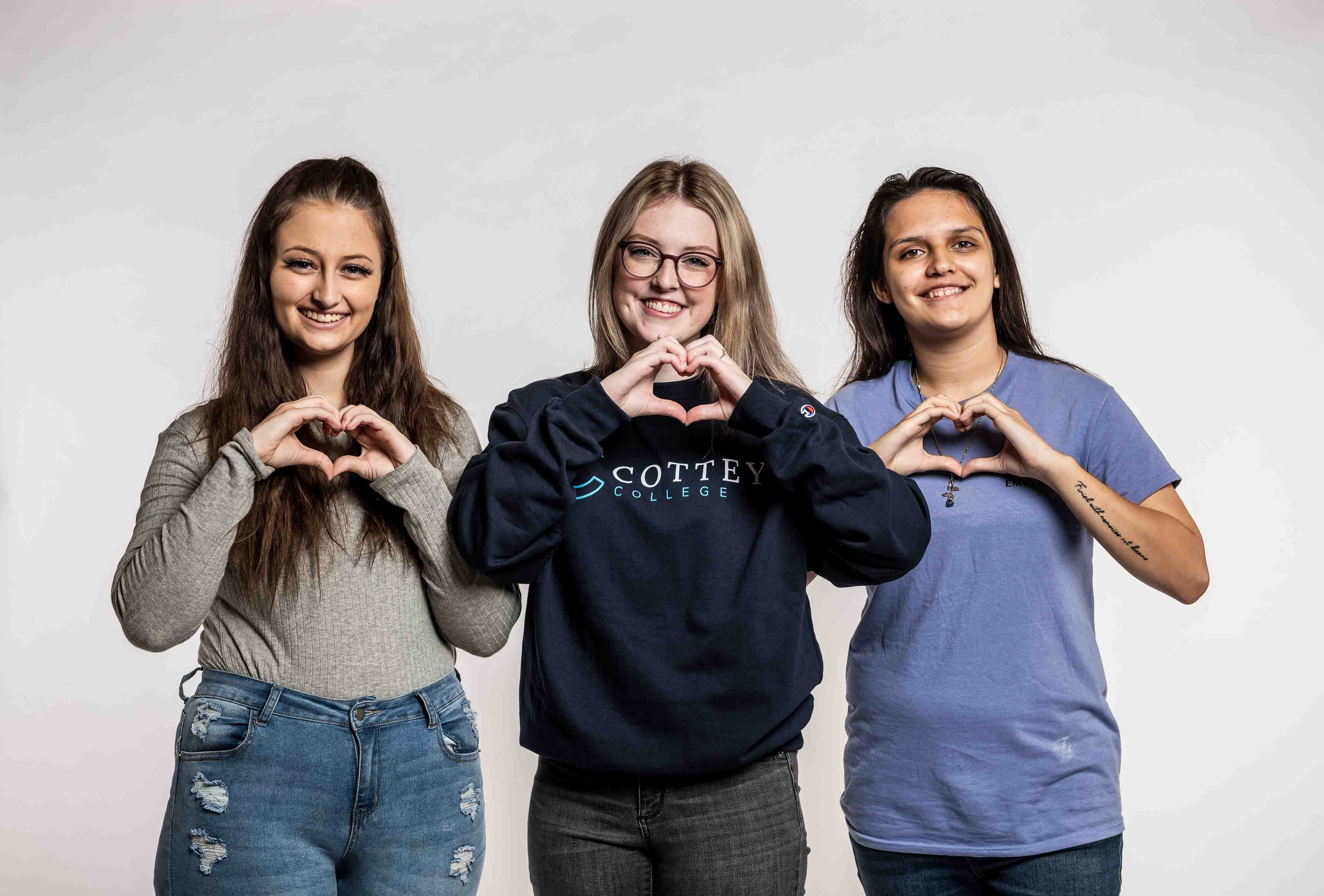 Get Involved
Giving back to Cottey doesn't always mean a financial gift. Many alumnae will refer students, tell their network about Cottey, join a local Cottey club, or come back to campus for Founders Day. However you feel like getting involved, we hope you'll find your way to experience the incredible things happening at your college.
Stay Connected
Your time as a student at Cottey lasted a few years, but your time as an alumna lasts a lifetime. The friendships and connections made during the college years can continue past the graduation stage. We have many ways for you to stay up to date with what is happening at Cottey and encourage you to reach out with any exciting updates in your life.
CCAA BOARD OF DIRECTORS
MEET THE CCAA BOARD MEMBERS
The mission of the Cottey College Alumnae Association (CCAA) shall be to develop and sustain a bond between Cottey College and its Alumnae by creating a loyal alumnae base; to facilitate and promote activities and events that will encourage the interests of Cottey College, its students, and alumnae; to cultivate a sense of community among alumnae; and to support the Mission and Goals of Cottey College.
The membership of the CCAA is comprised of any former student of the College who attended for a minimum of two academic semesters. Guiding the CCAA is the Director of Alumnae Relations and an elected eight-member board, which includes four officers and four directors. The CCAA Board meets on campus in the early fall and again just prior to Founder's Day Weekend in the spring to further the mission of the CCAA and to assist the college with Founder's Day Weekend activities.
Are you interested in serving on the board? Click here for more information.
Board Members
| Name | Class | Role |
| --- | --- | --- |
| Mallori DeSalle | 1999 | President |
| Mandi Jordan | 2001 | Vice-President |
| Janell Webb McDonald | 2010 | Secretary |
| Kerry Tate | 1986 | Treasurer |
| Denise Williams Bishop | 1983 | Head Class Agent |
| Christine Renner | 1977 | Director |
| Lori Lee Royal | 1976 | Director |
| Randi LeGendre Turk | 1968 | Director |
| Jen Wren Charpentier | 1964 | Ex-Officio Member |