English
Cottey offers a BA or minor in English.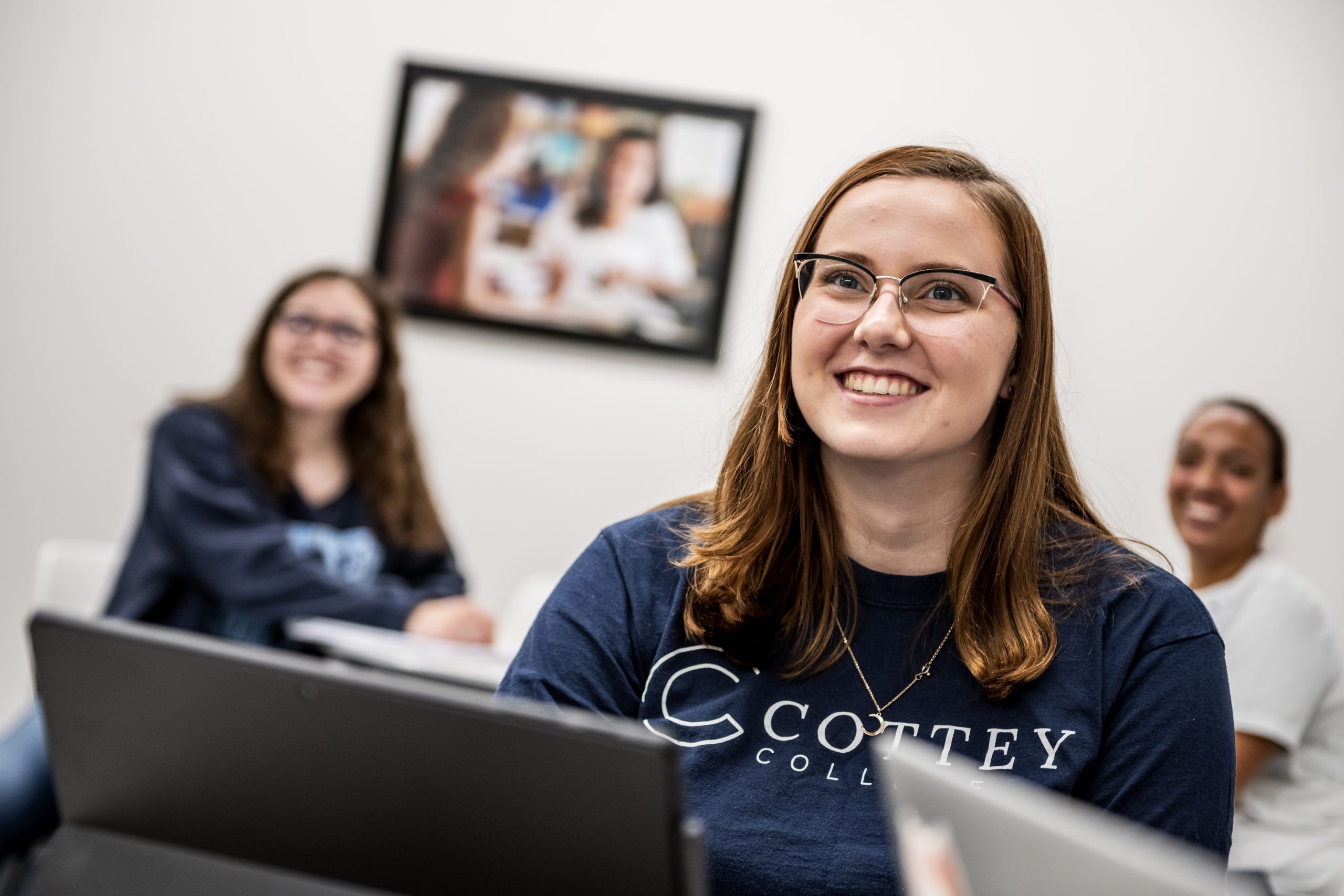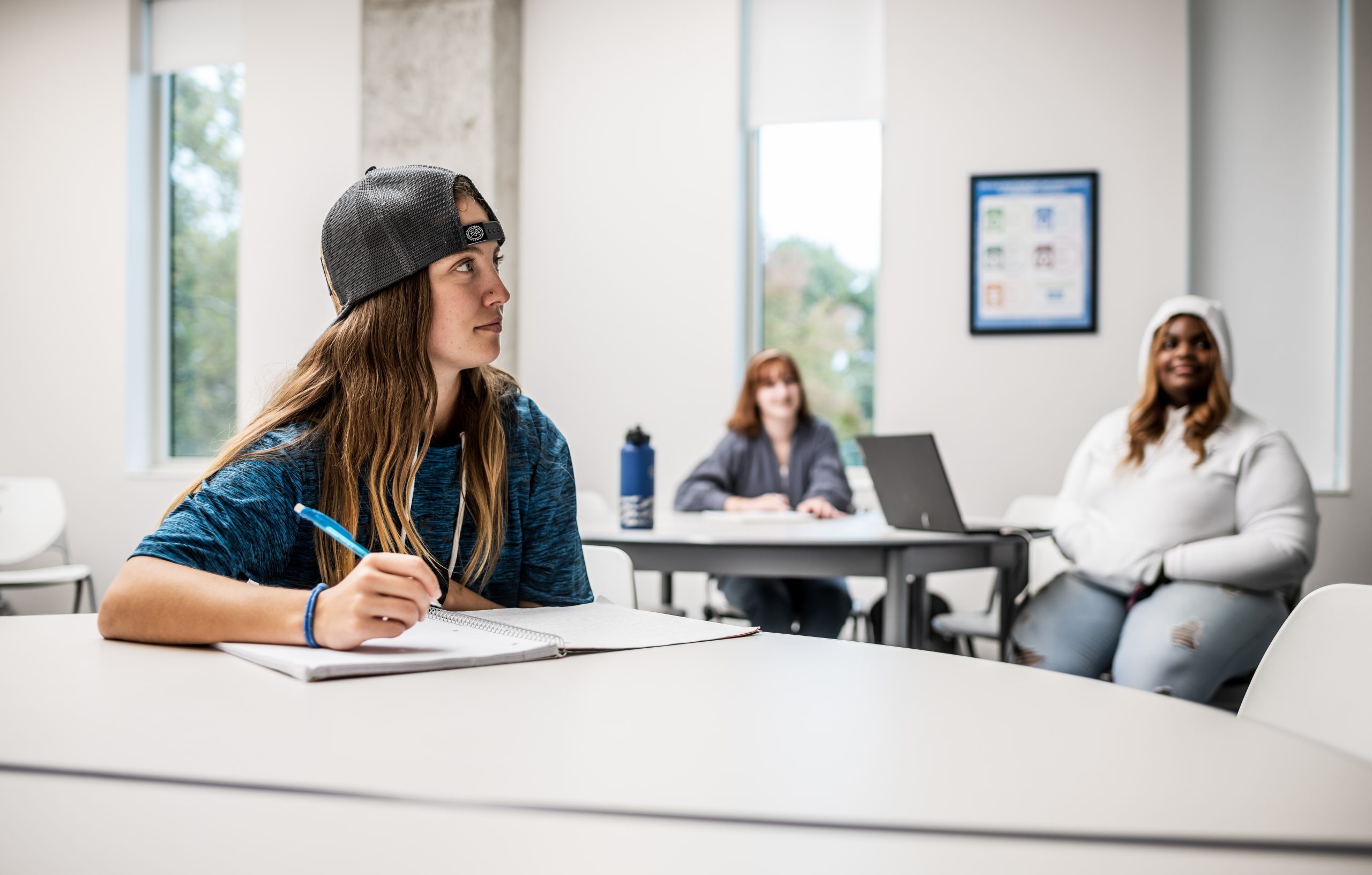 Program Description
Read. Write. Think. Lead. Cottey's English department believes that the careful study of language and literature is crucial to becoming socially-responsible, globally-aware leaders and broadly-educated, multi-faceted human beings.
Our program prepares students for a variety of careers and graduate school degrees. English students become expert readers, thinkers, and writers; they listen to, respect, and empathize with others; they analyze texts and contexts; they seek answers beyond the surface level, and they communicate those answers to a wide range of audiences. These skills are highly valued—and clearly needed—in the world today.
An emphasis on women writers and diversity (gender, race, class, ethnicity, sexuality, etc.) empowers students to think critically about their own identities and about the power of language to reflect and shape the world. Cottey's English major allows students to become contributing members of a global society.
Moreover, our very small classes make it easy for students to engage in class discussions and develop their own voices. In short, our major fosters socially-responsible, globally-aware leaders.
Studying English at Cottey means students will engage in a wide variety of experiences, including the following:
travel to readings by well-known writers;
edit and publish in Cottey's literary magazine or yearbook;
attend and present papers at national conferences;
participate in internships and service learning projects;
explore notable literary sites;
participate in such academic organizations as Sigma Tau Delta and Sigma Kappa Delta;
submit papers to Cottey's academic writing contest;
engage in critical, meaningful discussions in and out of the classroom;
discover who you are, what you think, and what you are capable of achieving.
Signature Courses
ENG 211 Excursions

An especially exciting component of our program, excursion courses are typically short-term interdisciplinary classes that culminate in travel to a literary destination. Some of our past offerings include Willa Cather's Childhood Home and Memorial Prairie in Red Cloud, Nebraska; The World War I Museum in Kansas City, Missouri; Mark Twain's home in Hannibal, Missouri; and Jane Austen's home in Chawton, England.

ENG/WGS 233 Ethnic Women Writers

A perennial favorite among Cottey students, Ethnic Women Writers allows students to explore literature by women from a wide range of backgrounds and contexts.

ENG 324/WGS 325 On Location

An especially exciting option driven by student demand, this course is similar to Excursions (ENG211), but on a more comprehensive level. Students study select works of literature and then travel for a week or more to a relevant destination. In 2016, for example, the class studied works by four British women writers, then toured their homes and other relevant sites at various locations throughout England (although the College may provide some funding, the majority of travel expenses are the responsibility of the student).

ENG 383: Animals in Literature

This exciting course combines literary studies with human-animal studies and ecofeminism to consider both the relationship between people and animals, and the representation of that relationship in literary texts. Students who love animals and literature will enjoy this course.
Career Outcomes
Career Outcomes

Teacher
Librarian
Writer
Lawyer
Non-profit manager
Activist
Public relations specialist
Social media manager
Brand strategist
Human resource manager

For students interested in law school, visit our pre-law at Cottey page.
Minor
Program Description

The English minor allows students to explore the world of literature and develop their reading, writing, and critical thinking skills while pursuing another major.

English minors may take any of our courses (except for the senior capstone) and are eligible to participate in Excursions, join our honor societies, and travel to conferences.
Sauls Writing Contest
About the Contest

See this year's flyer.

The Merry Ann DeVaney Sauls Academic Writing Contest was developed by the Writing Across the Curriculum Interest Group to enhance the prestige of academic writing in the disciplines at Cottey. The contest is named after an alumna of Cottey College who funded the endowment that supports it and who believed very strongly in the value of writing and communicating well.

All Cottey students are invited to submit writing to the contest. Writing done for courses during a student's time at Cottey are eligible for entry. Off-campus judges, instructors or professionals in the relevant contest categories, choose the best from the finalists. The authors are honored at a public ceremony at the end of each academic year, and the top essays in each category are published annually in the publication Write On, Sister, edited by members of the English Department.

For many Cottey students, entering the Merry Ann DeVaney Sauls Academic Writing Contest is a way to seek public recognition for the hard work they do throughout the year. Typically between 60 and 85 entries are submitted to compete for 10 top honors.

The Writing Across the Curriculum Interest Group seeks ways to promote writing in and across the disciplines and to honor the good writing students do at Cottey. It comprises faculty and staff interested in student writing and writing instruction at Cottey. In pursuit of these interests, the group conducted a pilot writing portfolio project and developed the Cottey College Academic Writing Contest. It also supports the Writing Center located in the lower level of the Ross Library.

Questions? Concerns? Contact Dr. Sarah Polo or Dr. Jon Green, Writing faculty.

Entering the Contest

To enter this year's contest, first read the full contest rules.

Next, complete the Contest Entry Form with your information. You will be asked to identify the class and describe the assignment for which you produced this piece, as well as upload your submission as a file. Please be sure your submission is free of all identifying information – Your name or other identifying info should not appear anywhere in your file name, page headings, etc. Again, you must complete a separate entry form for each submission.

Note: This Contest Entry Form requires a sign-in with a Google account. If you do not have a Google account and do not wish to create one, please email Dr. Sarah Polo (spolo@cottey.edu) or Dr. Jon Green (jgreen@cottey.edu).

The deadline for entry is Monday, March 18, 2024 by 11:59 pm.

Entries will be judged by on-campus and off-campus judges. An awards ceremony recognizing the winners will be held at the end of the spring semester.

Winning entries will be posted on the MADS Writing Contest webpage and published in Write On, Sister, edited by members of the English Department.

Categories for Submissions

Introductory Writing
Includes​ ​any​ ​project​ ​produced​ ​for​ ​First-Year Writing Seminar (FWS 101) ​or​ ​Writing​ ​102.

Please note: Projects produced for FWS 101 or WRI 102 belong in this category exclusively; they do not qualify for any other category.

Academic Writing
Includes any project produced for college-level courses in any discipline. Examples include research essays, literary critiques, scientific reports, rhetorical analyses, capstone presentations, and research-based social media projects. Subcategories: Short pieces (approximately 5 or fewer double-spaced pages); Long pieces (approximately 6 or more double-spaced pages)

Professional Writing
Includes​ any course project ​designed​ ​for​ ​professional​ ​spaces and work environments.​ ​Work produced for WRI 292: Professional Writing, as well as any other Cottey course that asks students to design texts for professional spaces and work environments, qualifies for submission to this category. Any​ ​genre​ ​that​ ​participates​ ​in​ ​the​ ​communicative​ ​practices of​ ​a​ ​workplace​ ​belongs​ ​in​ ​this​ ​category.​ ​Examples​ ​may include​ ​business​ ​documents,​ ​feasibility reports,​ ​lab reports, proposals,​ ​infographics,​ ​advertising​ ​and​ ​marketing​ ​documents,​ ​job​ ​documents (resumes​ ​and​ ​cover​ ​letters).

Creative Writing
Includes any course project produced as a means of creative expression. Examples might include short stories, poems, scripts, lyrics/songs, comedy writing, creative nonfiction, literary journalism, memoir, and satire.

Writing in Foreign Languages
Includes any course project composed in a language that is not the writer's native/home language. Texts may fit any genre, purpose, or audience. Subcategories: English, French, and Spanish.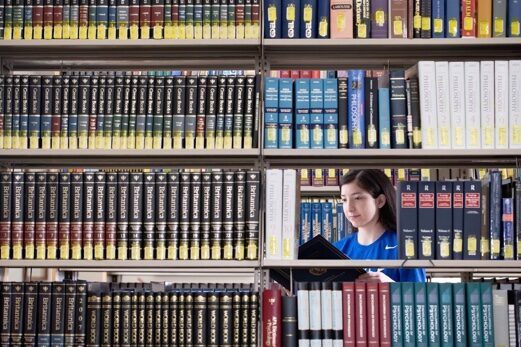 Why Cottey's English program is unique.
Cottey's English program is unique in four key ways:
Focus on Women Writers
As a women's college, we believe the study of women's lives and works will foster a new generation of leaders. A focus on women writers allows students to learn about women's literary history in all its diversity, to consider how women have used writing as a way to create change, and to draw on these women writers' experiences to create their own incredible futures. Cottey is one of the only colleges in the country to offer this focus.
Contextual Study
Students study literature and writing within the context of leadership, social responsibility, and global awareness. These threads infuse our curriculum, form the lenses through which we discuss texts, and shape our students' sense of who they are and who they want to become.
Excursion Courses
Students take excursion courses that allow them to both "do English" and travel beyond our campus. Excursion courses are typically short-term interdisciplinary classes that culminate in travel to a literary destination. Some of our past offerings include Willa Cather's Childhood Home and Memorial Prairie in Nebraska; The World War I Museum and Memorial in Kansas City, Missouri; Mark Twain's home in Hannibal, Missouri; and Jane Austen's home in Chawton, England. Notably, these trips are paid for by the College.
Capstone Project
Students have the opportunity to complete a capstone project on a literary topic of their choosing. Capstone candidates work with two faculty members on a thesis and present their project to the campus community. Most undergraduate-level programs do not offer capstone programs of this type, instead reserving these challenging projects for graduate work. A list of English Capstone Projects from past years is featured here: Cottey Digital Commons
Testim
onials
Testimonials
Student Testimonials
What students think of Cottey College.
"The greatest strength of the English department is the professors. I have never met more caring and supportive individuals. They want the best for their students."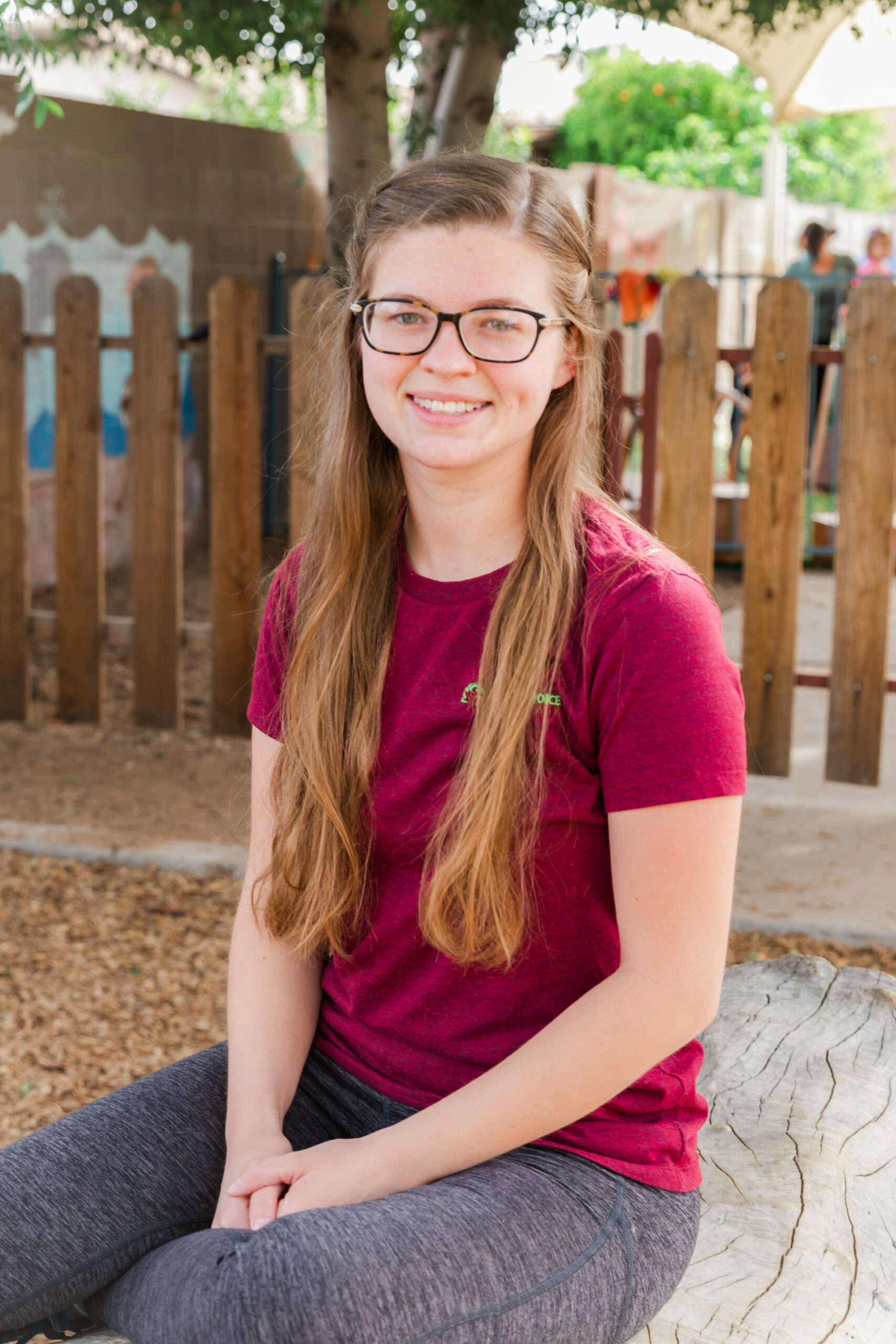 "The English professors have legendary compassion and patience. They spent time with me one-on-one to provide advice and help me develop my skills and ideas."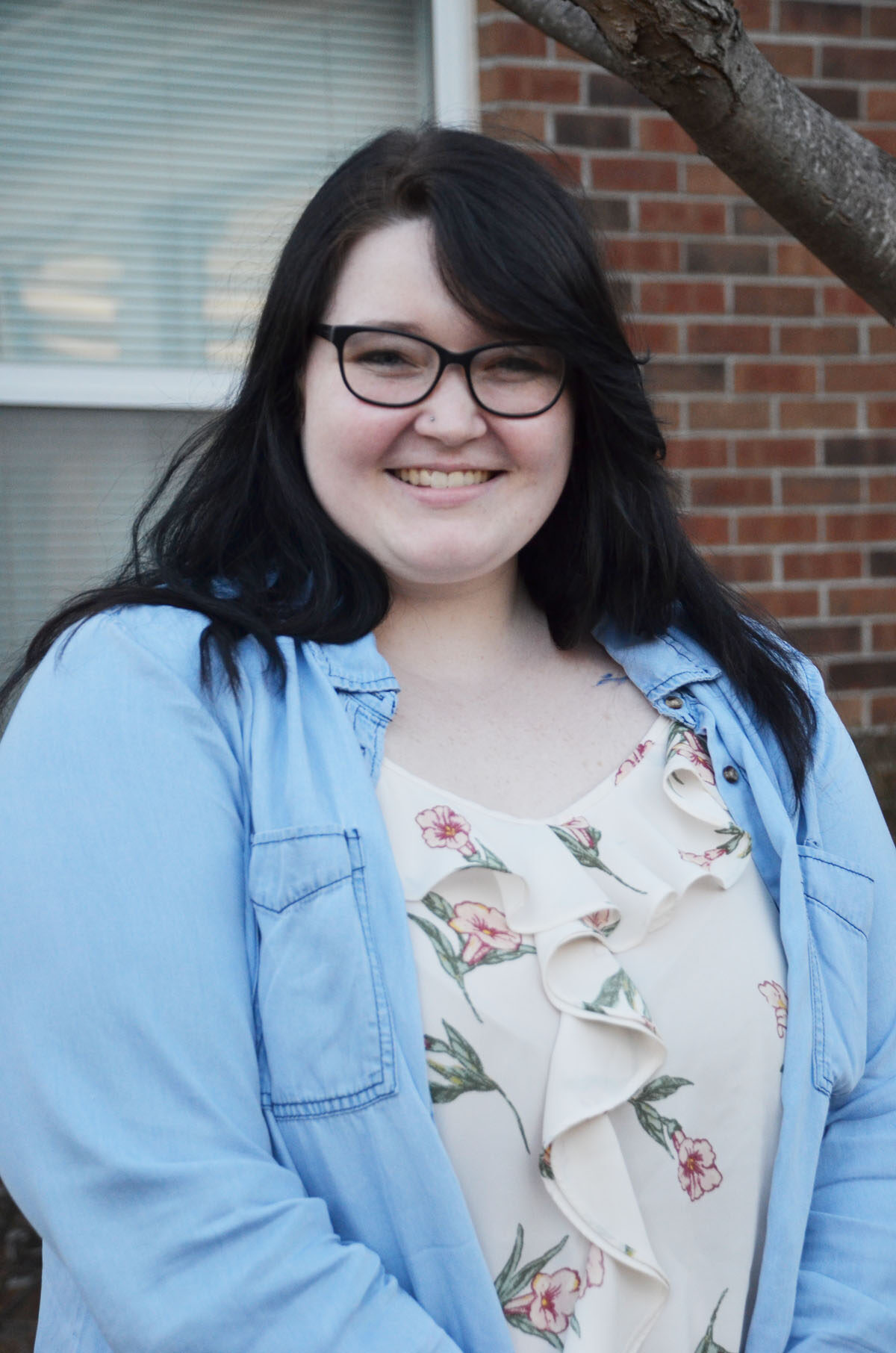 "My English degree taught me how to communicate effectively, both written and orally. Cottey prepared me excellently for a career in the museum field. "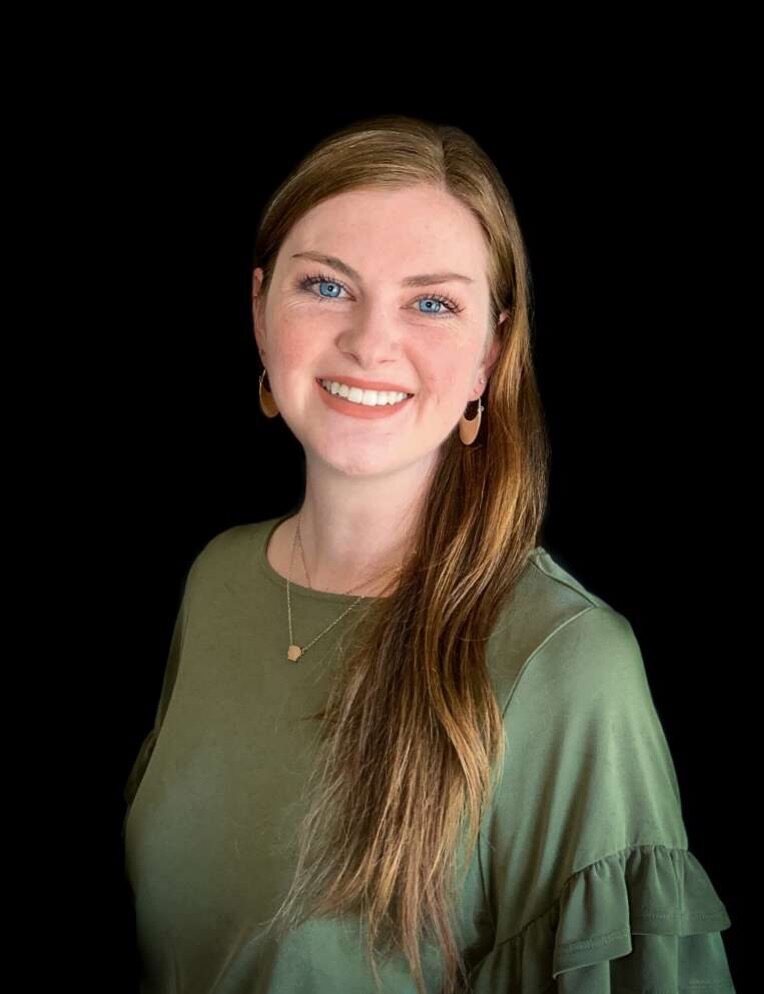 "The English department always pushed me to be better, think deeper, and express my ideas, and they did it without belittling my work."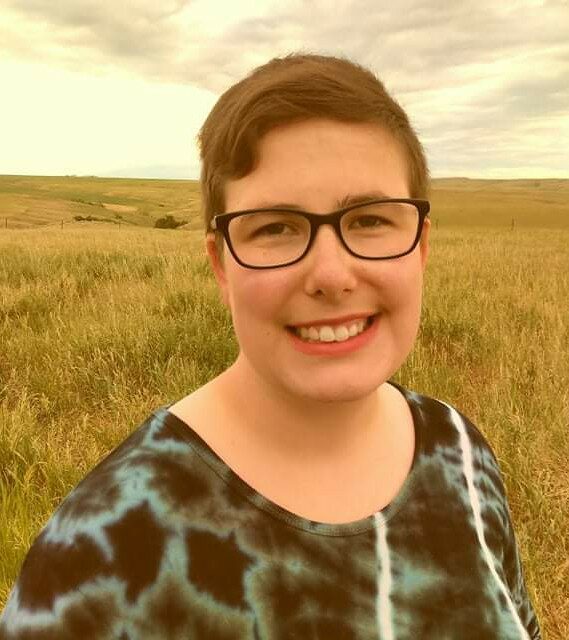 "The English program offered intensive work in focused areas; immersing myself in each topic was amazing. Generally, Cottey's quality is unmatched."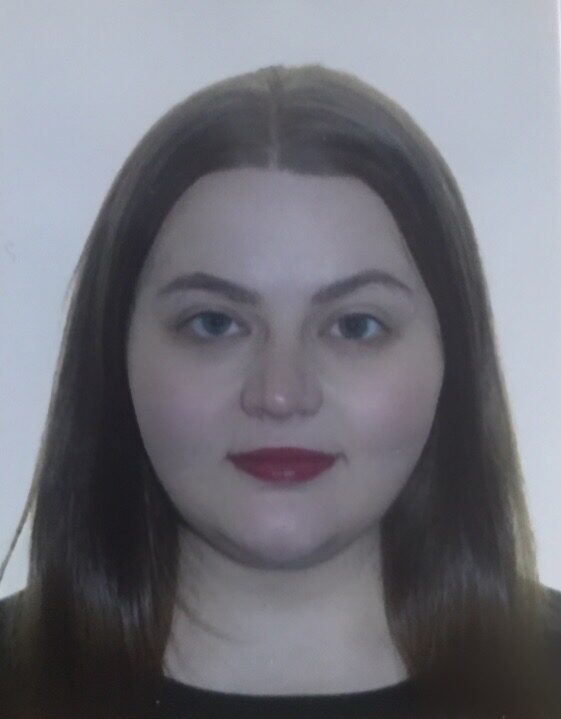 "My professors invested in me and each one of my classmates. The English degree at Cottey is high quality, it is personal, and it will prepare you for life."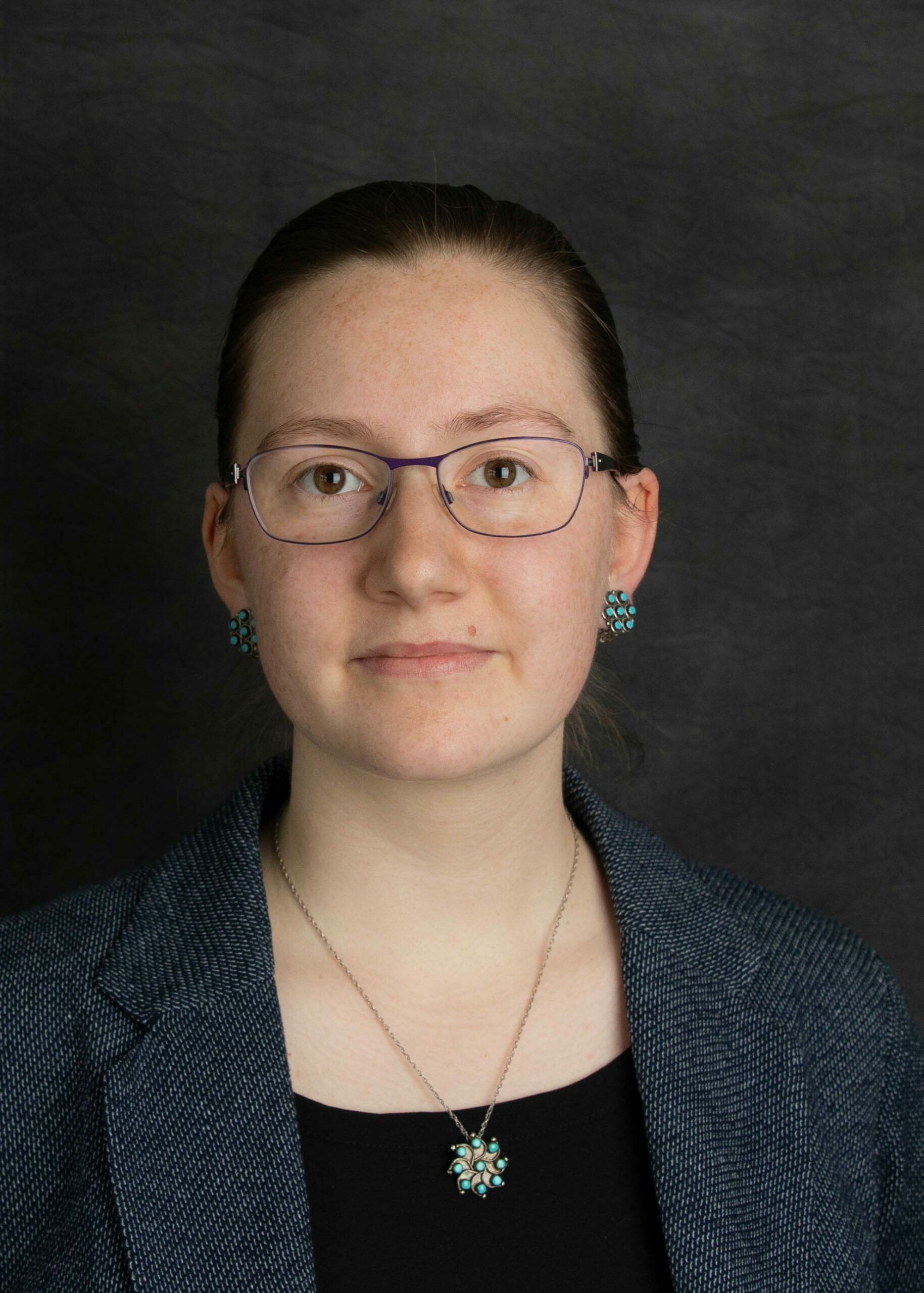 "The professors in the English department are kind and enthusiastic. If asked, they will support you, your ideas, your hopes, and your education. "