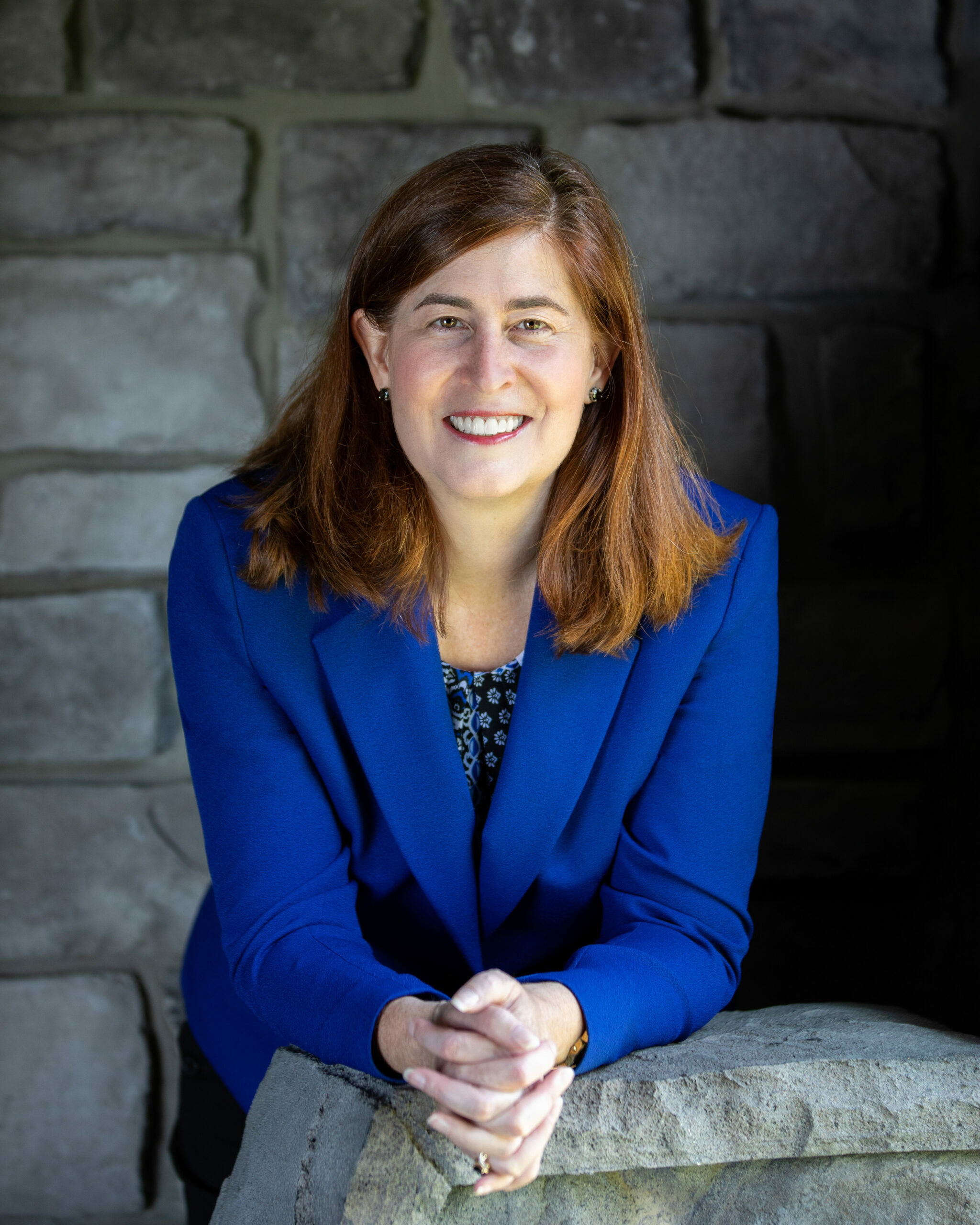 A Message From the President
"Welcome to Cottey College, an institution with a 130+ year commitment to the education of women. At Cottey, our entire community, including faculty, staff, alumnae, and the P.E.O. Sisterhood, ensures that our students are a priority — supported and inspired throughout the entirety of their Cottey experience.
Cottey College is a challenging, independent, liberal arts and sciences all-women's college focused on transforming students into the leaders they have the potential to become. Our highly qualified and accessible staff and faculty members are committed to academic excellence and doing all that it takes to help our students succeed.
Alongside the College's rigorous academic curriculum, its strong programs in the arts and athletics, and a wide variety of campus honor and social organizations, Cottey maintains a focus on leadership that permeates throughout our campus. Our three tenets of experiential learning, social responsibility and global awareness are imparted through academic programs and resources, as well as the Serenbetz Institution for Leadership, in order to challenge and enhance the lives of our students.
Our mission is to educate women as contributing members of a global society, but what students receive leads to so much more. Cottey not only gives our students an invaluable college experience, but also gives them impactful life experiences that will prepare them for their incredible futures."
PRESIDENT'S COUNCIL
Dr. Stefanie Niles began her tenure as the 13th president of Cottey College on July 1, 2022. She is a national leader in her field and a compelling spokesperson for the liberal arts. Dr. Niles has been a successful, strategic, and innovative leader at multiple outstanding liberal arts institutions.
Dr. Niles comes to Cottey from Ohio Wesleyan University in Delaware, Ohio, where she served as the Vice President for Enrollment and Communications since 2018, overseeing the offices of admission, financial aid, and university communications. Prior to her tenure at Ohio Wesleyan, she was the chief enrollment officer at Dickinson College, Hollins University, Bryn Athyn College, and DePauw University where she oversaw admission and financial aid and, in some instances, marketing and communications, athletics and institutional research.
In 2018-19, Dr. Niles served as the president of the National Association for College Admission Counseling (NACAC), the leading national organization for college admission professionals with more than 23,000 members, completing a three-year term on the Board of Directors in 2020. In this role, she addressed national and international audiences on a variety of issues related to college admissions, financial aid, and marketing. She has been an active member of several state and regional associations for college admission counseling, including serving in the presidential cycle for Indiana ACAC.
In 2017, Dr. Niles was the recipient of a Fulbright International Education Administrators (IEA) award and participated in a cross-cultural exchange examining the higher education systems in France and Belgium. She has completed the Harvard Institute for Educational Management and the Educational Leadership Academy co-sponsored by the CIC and the AASCU. Dr. Niles has also been an active peer reviewer for the MSCHE and the Higher Learning Commission.
Dr. Niles holds a bachelor's degree in English from the University of Virginia, a Master of Science degree in education from Indiana University-Bloomington, and a Doctor of Education degree in higher education management from the University of Pennsylvania.
Dr. Karla McCain joined Cottey College in 2023 as vice president for academic affairs. She has served as Provost of Blackburn College since 2021, and as a faculty member at Austin College from 2003-2021. She earned her Ph.D. in physical/analytical chemistry from the University of Utah and her B.A. in chemistry from Ohio Wesleyan University.
Dr. Landon Adams joined Cottey College in 2019 as vice president for student life. In 2023, Dr. Adams took on the additional role of vice president for enrollment. He came to Cottey from Missouri Southern State University where he served as Director of Student Life and Conduct and Deputy Title IX Coordinator.
Dr. Adams earned a Bachelor of Science in business administration in marketing at Missouri Southern, a master's in business administration in leadership at Adams State University in Colorado, and a Doctor of Education in instructional leadership in higher education administration at Lindenwood University. Prior to Missouri Southern, Dr. Adams worked in marketing positions in minor league baseball.
Jerry White joined Cottey College in 2023 as the (long term) interim vice president for finance and administration. He comes to Cottey from Bethel University (Indiana) where he has served as Vice President for Administration and Finance since August 2019. He has also worked in similar roles at Culver Academies, Albion College, Spring Arbor University, and Huntington University.
Prior to his higher education roles, he held accounting and financial services positions at Krouse, Kern & Co., Inc., Elkhart General Hospital, and Ernst & Young.
Jerry is a graduate of Anderson University with a degree in accounting. He received his master's degree in education with a specialization in higher education finance from Purdue University. He is also a Certified Public Accountant.  Jerry has served the Central Association of College and University Business Officers (CACUBO) in several leadership roles. Currently, he is the chair of the 2023 Annual Conference Program Committee. He is also a member of the Indiana CPA Society and the American Institute of Certified Public Accountants.
Randon Coffey joined Cottey in 2020 as director of marketing. In 2023, he became the Vice President for Communication and Strategic Initiatives.
Previously he was at the University of Nebraska – Lincoln where he served as the Marketing Communication and Strategy Manager and also served as the Director of Marketing and Sponsorships for Athletics at Missouri Southern State University. Randon received his undergraduate degree and graduate degree in business management from Missouri Southern.
Dr. Catherine Moss joined Cottey College in July 2022 from the California Department of Education where she served as the Special Assistant to the Chief Deputy Superintendent of Public Instruction from 2020-2022. Prior to her work at the Department, she worked for 16 years as the Executive Assistant to the President and Board of Trustees at Eastern Washington University.
Dr. Moss holds a bachelor's degree in communication studies and a Master of Arts degree in public administration from Eastern Washington University. She holds a Doctor of Education in higher education leadership from Walden University.
Dr. Gilchrist has a B.S. in Psychology from Florida State University and an M.A. and Ph.D in Psychological Sciences with a Concentration in Cognition and Neuroscience from the University of Missouri.
Dr. Gilchrist teaches several courses at Cottey, including Cognitive Psychology, Research Methods, and Biopsychology. In Spring 2022, she took a sabbatical to learn about measuring brain activity using EEG, and she plans to incorporate this into her classes and student research in the Psychology Lab. She regularly attends conferences in her field, including the Psychonomic Society and the National Institute on Teaching in Psychology (NITOP).
Michelle Wood comes to Cottey College with 13 years of development experience, including six years at Missouri Southern State University, where she successfully raised over $10 million for the university and worked diligently to engage and re-engage donors and alumni. Prior to Missouri Southern, she worked at Leggett & Platt Incorporated as director of talent acquisition. Michelle earned her B.S. in education from  Missouri Southern and is currently pursuing her MBA from Pittsburg State University.
BOARD OF TRUSTEES
| Name | State |
| --- | --- |
| CHAIR– GEORGANN DOUGLAS | TEXAS |
| VICE CHAIR– JACK EWING | NORTH CAROLINA |
| SECRETARY– LYDIA BANGERT | MICHIGAN |
| JOAN BRADDOCK | ALASKA |
| ARIEL DELANEY | WASHINGTON |
| CHERYL DENSLOW | COLORADO |
| PAMELA NAPIER | KENTUCKY |
| PENNY BESSMAN | ILLINOIS |
| AIMEE MEYER | MISSOURI |
| TERRY JOHNSON | SOUTH DAKOTA |
| ELIZABETH (BETSY) HOIUM | MINNESOTA |
Ex-Officio Members
| Name | State |
| --- | --- |
| CATHY MOSS | KENTUCKY |
| ALIX SMITH | ARIZONA |
| DR. STEFANIE NILES | MISSOURI |