Course Schedule
You may view the classes offered and check to see if a course is full and additional details such as required textbooks by going to MyCottey and searching for the course.
For incoming students, here is a guide for your math class choices.
Pre-Approved Transfer Classes
Cottey College students can access a list of pre-approved transfer courses on College Consortium. These consortial courses have been pre-approved by Cottey College for students to request registration. Students must click the link, sign up for an account using their Cottey College student email, verify their Cottey College student email, and register for pre-approved courses. Please note that all registrations are still dependent on Cottey College approval on a student-by-student basis. If you have any questions please contact the Registrar's Office at bstanfill@cottey.edu or (417) 667-8181 ext. 2125.
Link: https://www.collegeconsortium.org/institutions/cottey-college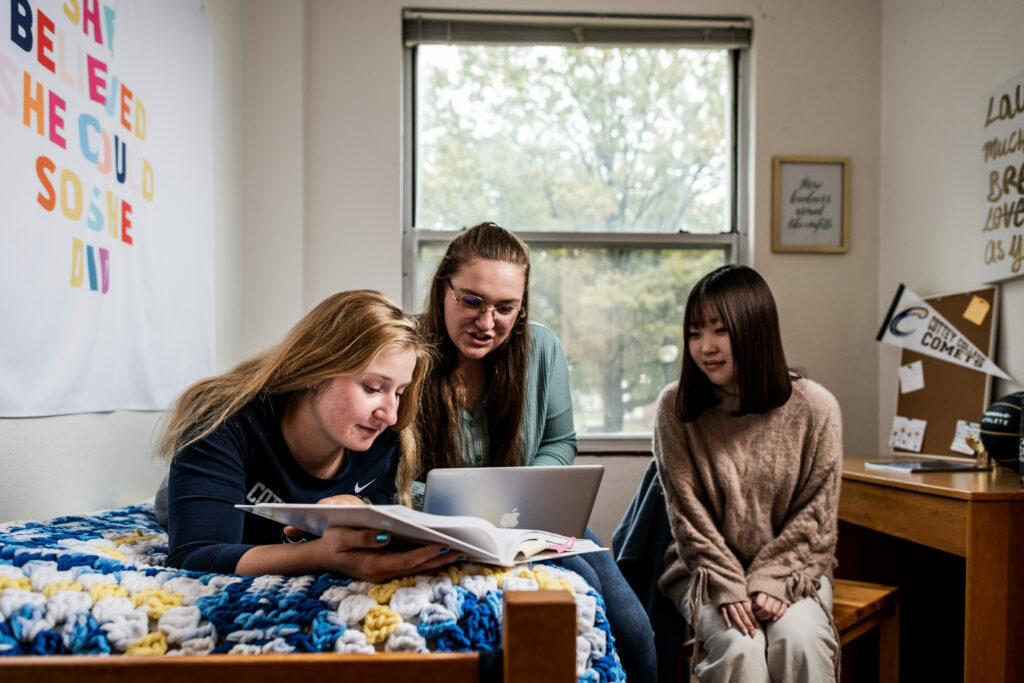 Cottey's Online Summer Course Offerings
Cottey College, a private, liberal arts college for women, offers summer online courses. All courses are available to students enrolled at Cottey and other colleges or high schools, as well as adult women who are interested in earning credits at an institution committed to providing a foundation for developing women leaders and leadership skills.