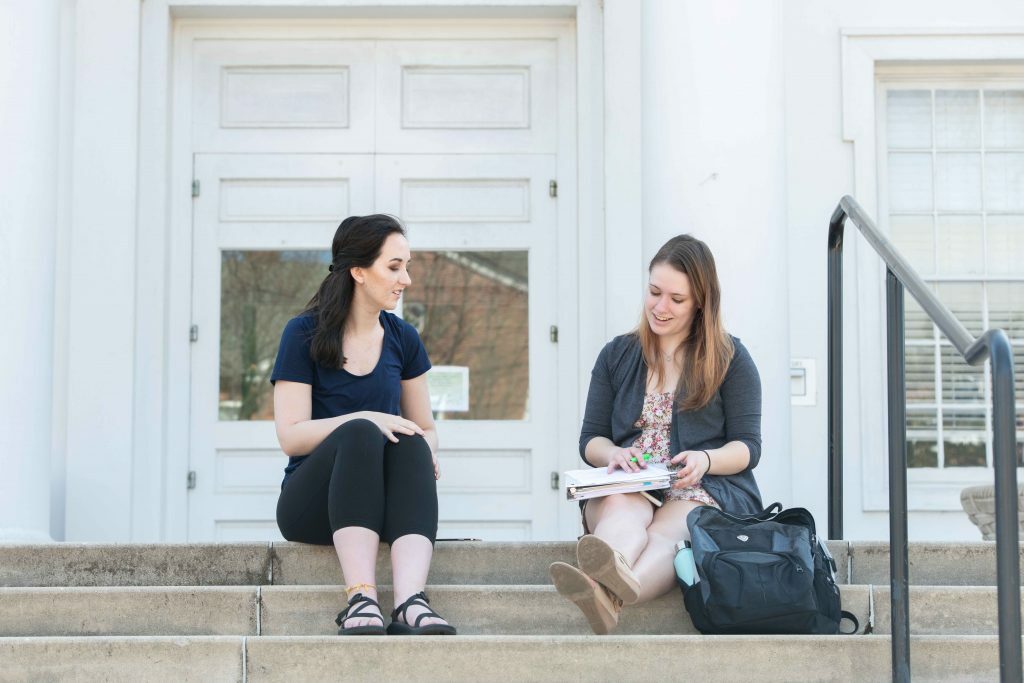 About
Every writer needs a reader, and the Writing Center at Cottey College offers just that. Writers can visit face-to-face with trained peer tutors for a focused conversation on any writing project, including (but not limited to):
Written assignments for ANY class
Job documents, such as resumes and cover letters
Scholarship and study abroad application essays
Statements of purpose for applying to graduate school
Personal letters, formal letters, and emails
The Writing Center offers personalized support and feedback on your writing with the ultimate goal of building your confidence and making you a better writer.
For online writing resources, scroll to the bottom of the page.
Check out these videos about the Writing Center from a former tutor and tutee!
Interview With a Writing Tutor
Interview With a Writing Tutee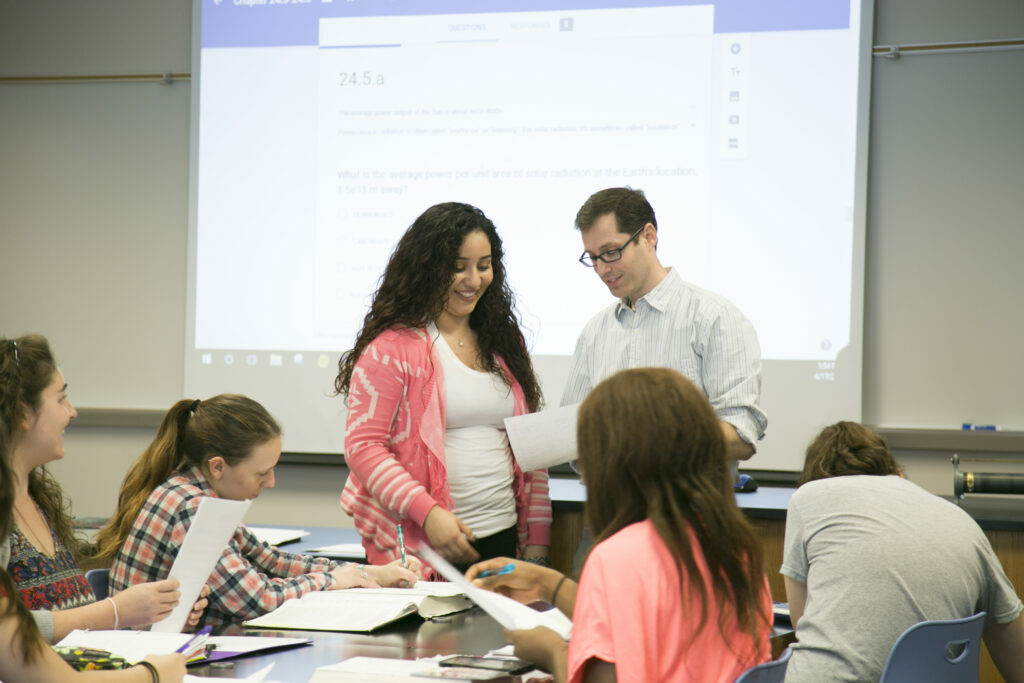 Our Role
What We Do

The Cottey College Writing Center offers an opportunity for students and campus community members to learn more about writing through face-to-face sessions. During a face-to-face session, writers meet with trained peer tutors to talk about their writing. The essence of a Writing Center session is talk, but with a specific purpose – to help writers express their ideas as clearly and accurately while building confidence and skills for future writing tasks. Writers can expect to engage in deep conversation about ideas, research, writing practices, and, yes, sometimes even grammar.
What We Don't Do
The most common misconception of a writing center is that we're an editing service. We do not edit students' papers.
Rather, the Writing Center tutors strive to help you learn editing strategies to give you skills for a lifetime, not just for this one assignment. You can expect to engage with your tutor, answer questions, and learn new things during your session.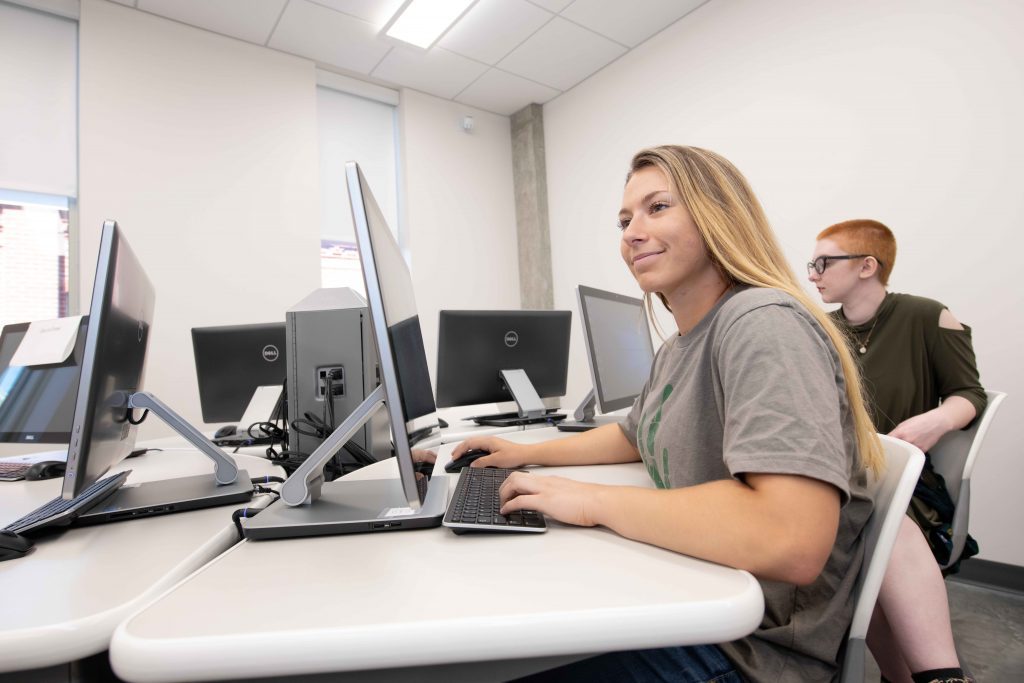 Our Mission
At the Writing Center, tutors work with writers on any assignment, from any course, at any stage in the writing process. The essence of a writing center session is talk: Tutors meet with writers to talk about their ideas, assignments, revisions, and writing.
Our mission reflects that of the College. We aim to do the following:
Enrich writers' knowledge about academic writing from a variety of disciplines,
Assist writers in thinking critically about their assignments, writing, and writing process,
Support writers in their endeavors to communicate effectively by offering reader-response feedback and one-on-one sessions on all writing assignments from all disciplines,
Guide writers in their creation of solutions to problems encountered in writing and writing assignments,
Collaboratively work with writers, from all backgrounds and cultures as well as facilitating understanding of culture contexts and respect for differences when working with writers
Act as friendly, peer readers, and aid writers in becoming reflective, ethical writers through proper academic writing and citation.
Additional Resources
Welcome to Writing Across Cottey, an ongoing research project about the interdisciplinary nature of writing! In this video series, we'll be interviewing Cottey faculty from across the disciplines about their attitudes toward and experiences with writing in their field. We'll post these interviews, along with transcripts, right here on the website so you can hear and read exactly what our faculty have to say. The purpose of this project is to show you, the Cottey community, how writing is done in all academic disciplines–not just English–and why it matters to every field of study. Check out the below announcement video from Dr. Green to learn more!
WHEN CAN I COME TO THE WRITING CENTER?
The Writing Center has set hours: Monday – Thursday, 6-9pm
DO I NEED AN APPOINTMENT?
No. Writing sessions are on a walk-in basis, so you need only to stop by to see a tutor. Please be advised, however, these walk-in sessions are first come, first served. You will be seen as tutors are available, and the Writing Center cannot guarantee the availability of tutors. We recommend you plan your visits accordingly (for example, come to the Writing Center a few days before the assignment is due, not the night before).
WHO ARE THE TUTORS?
Writing Center tutors are your peers who are formally recommended by professors and have be identified as strong writers. These tutors are then trained in Writing Center Pedagogy and tutoring strategies to best assist writers.
HOW LONG WILL MY SESSION TAKE?
We like to keep sessions at about 30 minutes. If you find you need more time, and there aren't other writers waiting, the tutor can decide if she wants to continue the session. While not all sessions will take 30 minutes, for planning purposes, you should plan on a 30-minute session with your tutor.
SO WHAT HAPPENS IN A WRITING CENTER SESSION?
Writers can expect to have a conversation about their writing, and tutors will act as responsible readers, not as editors or evaluators. Rather than do work for you, we work with you and help you learn to do work on your own.
WHAT SHOULD I BRING TO THE WRITING CENTER?
If at all possible, you should bring printed copies of your work and the assignment sheet that corresponds to the assignment you're working on. If you're working with sources or data, bring those items with you as well. This will ensure tutors can provide appropriate feedback.
BUT HOW WILL A WRITING CENTER TUTOR BE ABLE TO HELP ME WITH MY SPECIFIC ASSIGNMENTS? IT'S NOT LIKE SHE'S READ ALL THE BOOKS AND TAKEN EVERY CLASS.
You're right: Writing Center tutors are not experts in everything. Instead, they strive to be experts in writing. Knowing the content, or what the writing is supposed to be about, is your responsibility because you are the writer. Additionally, writers often find it helpful to talk about their ideas with someone who is not intimately familiar with the topic.
If you're stuck with your topic, Writing Center tutors can help "unstick" you with a variety of strategies. The goal of a Writing Center session is to help you develop your ideas and put those into writing. That, we can do. Knowing the specifics of the French Revolution? Not so much.
CAN YOU LET MY PROFESSOR KNOW THAT I CAME TO THE WRITING CENTER?
If you elect to notify your professor of your visit to the Writing Center, we will send an email describing what you and your tutor talked about and worked on during the session. We believe in protecting the rights and privacy of the writers who visit our Center, and we will inform professors only if you request a Professor Email be sent.
WHAT KINDS OF THINGS DO WRITING CENTER TUTORS WORK ON WITH WRITERS?
In short, we work on what you want to work on, so if you indicate you're worried about citation style, we will work on citation style. However, if we see that you have larger issues with your writing or are not fulfilling the assignment requirements, we are obligated to inform you of these issues. Whether to focus on these issues is your decision. Ultimately, your writing is your writing, and you should take responsibility for it.
DO YOU EDIT OR PROOFREAD PAPERS?
Simply, no, we don't edit or proofread papers. If you would like to learn some editing and proofreading techniques, we are happy to help you learn those.
I HEARD A RUMOR THAT WRITING CENTER TUTORS WON'T HELP ME WITH MY GRAMMAR. IS THAT TRUE?
Not really. Here's the deal. While tutors won't edit or proofread for you, they are happy to work with you on your grammar. Students often identify grammar as their biggest concern, but tutors often find that the paper needs more than grammar help, like the ideas aren't logical, or the writing doesn't respond appropriately to the assignment. While it is always the writer's call what the session should focus on, tutors are obligated to inform writers if the paper needs more than just grammar assistance. Listen to your tutor before getting upset that she won't correct your commas. Maybe you have bigger issues than commas.
Do you have students who need extra writing assistance or might benefit from meeting with a tutor and discussing their writing? Suggest they visit the Writing Center.
WHERE IS THE WRITING CENTER?
The Writing Center is located in the Kolderie Center, RBAC 164.
WHEN IS THE WRITING CENTER OPEN?
The Writing Center is open Monday – Thursday, 6-9pm.
DO STUDENTS NEED APPOINTMENTS?
No. We are doing only walk-in sessions this year, and students meet with tutors on a first-come, first-served basis. Given that we have only 2-4 tutors in the Writing Center each semester, we cannot guarantee that tutors will always be available to writers. Please keep this in mind when suggesting or requiring students to visit the Writing Center.
HOW WILL I KNOW IF MY STUDENTS VISIT THE WRITING CENTER?
If the writer elects to notify you of her visit, she can request a Professor Email that will explain what the writer and tutor covered during their session. All Professor Emails will be sent within 24 hours of a writer's visit. We value writers' privacy, and if a writer does not want to notify her professor, we will not discuss the session with anyone, including professors.
WHAT REALLY HAPPENS IN A WRITING CENTER SESSION?
The primary activity in writing center sessions is talking–tutors ask writers questions about their writing, their ideas, and their goals for their work. We do not edit writers' work. We do not write on writers' papers. We do not "tell" writers what to do. Rather, we offer reader-response suggestions to guide writers into a better understanding of their ideas and work.
We strive to always respect professors' assignments and opinions. We do not evaluate student work, and we never evaluate professors' assignment sheets or comments on student papers.
HOW CAN WRITING CENTER TUTORS HELP MY WRITERS IN SPECIFIC CONTENT AREAS WHEN THEY ARE NOT EXPERTS IN THESE CONTENT AREAS?
Good question. Writing Center tutors do not claim to be experts in the content of the writer's work–that is the writer's role. Rather, tutors are experts at working with writing and assisting writers in effectively communicating their intent. One of our goals in the Writing Center is to empower writers to be knowledgeable about their specific discourse communities by prompting them to consider the context in which they're writing. And as many of you have likely experienced, sometimes having an outside, nonexpert reader is helpful in identifying areas in your writing or argument that need more explanation.
CAN WRITING CENTER TUTORS HELP WITH PLAGIARISM?
Yes and no. Yes, tutors are trained and have access to multiple citation guides and will assist writers in properly crediting and citing their sources. That being said, Writing Center tutors are not "plagiarism police." We will alert writers of the rules of properly citing sources and help them identify areas in their paper that might be considered plagiarism, but please do not send students to the Writing Center for the sole purpose of "catching" their plagiarism. We are here to guide and teach writers, not turn them into the authorities. Even if tutors suspect plagiarism and point out the issue to the writer, ultimately it is the writer's decision to make the needed revisions.
CAN OR SHOULD I REQUIRE MY STUDENTS TO VISIT THE WRITING CENTER?
Yes, you can require students to visit the Writing Center, but please do so responsibly. It is difficult for tutors to offer productive sessions when writers are hostile and unwilling to participate in their sessions. Please inform writers that Writing Center sessions are collaborative and participatory and require their input. Writers should come to sessions with the expectation of working with their tutor. Help inform students of these expectations before requiring them to visit with a Writing Center tutor.
IS THERE SOMETHING I CAN PUT ON MY SYLLABUS OR ASSIGNMENT SHEETS ALERTING STUDENTS TO WRITING CENTER SERVICES?
Why, yes, there is. Feel free to make changes to this write up to fit your style and preferences.
For assistance with writing assignments from any course or subject, visit the Writing Center, part of the Learning Center, located in the Kolderie Center, RBAC 164. Trained Writing Tutors are available for walk-in sessions Monday-Thursday, 6-9pm and can assist with all kinds of writing roadblocks including brainstorming, citing sources, and developing your ideas. Even if you think your writing is pretty good, it's always nice to have another reader look over your work.
When you visit the Learning Center to work with a Writing Tutor, you should bring a printed copy of your work, your assignment sheet, and any materials (like sources) to help the tutors best address your concerns. Writing Tutors will not proofread or edit your writing, but they will teach you strategies that you can implement yourself. For more information, email us at writingcenter@cottey.edu.