About Us
About Us
National Advisory Council
On April 26-27, 2013, Cottey College hosted an on-campus, inaugural meeting of the National Advisory Council to the Institute for Women's Leadership and Social Responsibility.
The Council is presently comprised of nine outstanding women educators and leaders from around the nation who will each serve a three-year, rotating term. The following members have been appointed to the Institute's National Advisory Council:
Dr. Beverly Everett, Music Director of the Bismarck-Mandan and the Bemidji Symphony Orchestra, who resides in both North Dakota and Minnesota and is also a P.E.O.
Marilyn Kredel, concert pianist with the Phoenix Symphony, and P.E.O. who resides in Paradise Valley, AZ.
Deborah Churchill Luster, former president and CEO, vice-chairman of the board, and co-founder of Annies' Home-grown, Inc. and now President of Can Do Kid, Inc., who resides in Mill Valley, CA.
Sue Vicory, accomplished documentary film-maker, who lives in Del Mar, CA.
Donna Shavlik, who lives in Estes Park, CO and a former Board of Trustee for Cottey College and past director of the ACE's former Office of Women in Higher Education.
Dr. Rita Stephan, foreign affairs officer at the U.S. Department of State and a visiting researcher at the Center for Contemporary Arab Studies, who lives in the Washington, D.C. area.
Contact Us
Serenbetz Institute for Women's Leadership, Social Responsibility and Global Awareness
1000 West Austin, Nevada, Missouri 64772
Telephone: (417) 667-8181 ext. 2116
Email: institute@cottey.edu
Faculty and Staff
Denise Carrick Hedges, Director of Leadership Development
417-667-8181, ext. 2116
Denise serves as the director of leadership development at the Serenbetz Institute for Women's Leadership, Social Responsibility, and Global Awareness. In this role, Denise coordinates leadership initiatives through the Serenbetz Institute. Her bachelor's degree in Interpersonal and Organizational Communication is from Manchester University in North Manchester, Indiana. Denise earned her Master in Strategic Leadership in Business at Stephens College in Columbia, Missouri.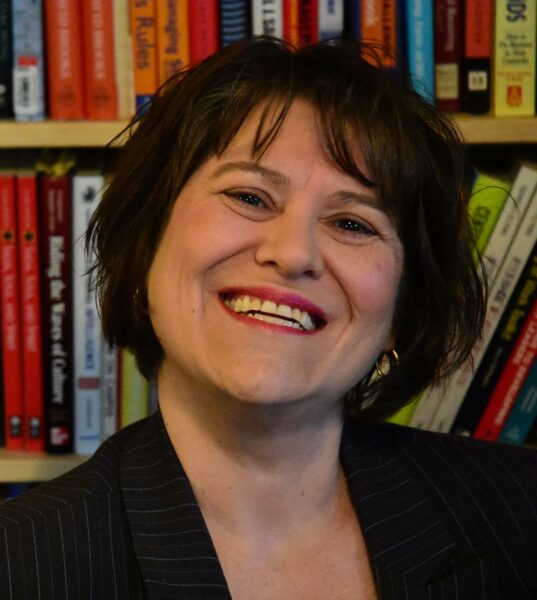 Carol Clyde Gallagher, Assistant Professor of Organizational Leadership
(417) 667-8181, ext. 2117
Dr. Clyde Gallagher is passionate about passion for leadership studies and community engagement. She has Doctor of Education in Educational Leadership from Florida Atlantic University. Dr. Clyde Gallagher is a lead facilitator for Kiwanis International's Key Leader High School Leadership Weekend program. She is also active in the community as a member of the Nevada City Council, Nevada Police Volunteers in Police Service, Vernon County Community Emergency Response Team, and a board member for Families in Crisis of Vernon County, supporting local domestic violence and sexual assault programs.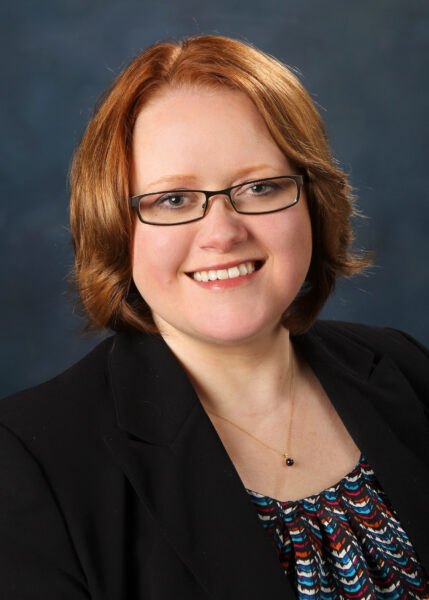 Jill Compton, Assistant Dean for Academic Affairs
147 RBAC
(417) 667-8181, ext. 2244
jcompton@cottey.edu
Dr. Compton provides administrative direction for the Serenbetz Institute, including overseeing the undergraduate research, leadership immersion, and summer leadership internship grant programs She earned a bachelor of arts degree in psychology and liberal studies from Maryville University of St. Louis and a Ph.D. in experimental psychology from the University of Tennessee-Knoxville. She joined Cottey in August of 2017 after serving as Associate Professor of Psychology and Coordinator of College Assessment at Culver-Stockton College in Canton, Missouri, and as Senior Fellow for Undergraduate Education, Transfer, and Student Success at the Kentucky Council on Postsecondary Education.