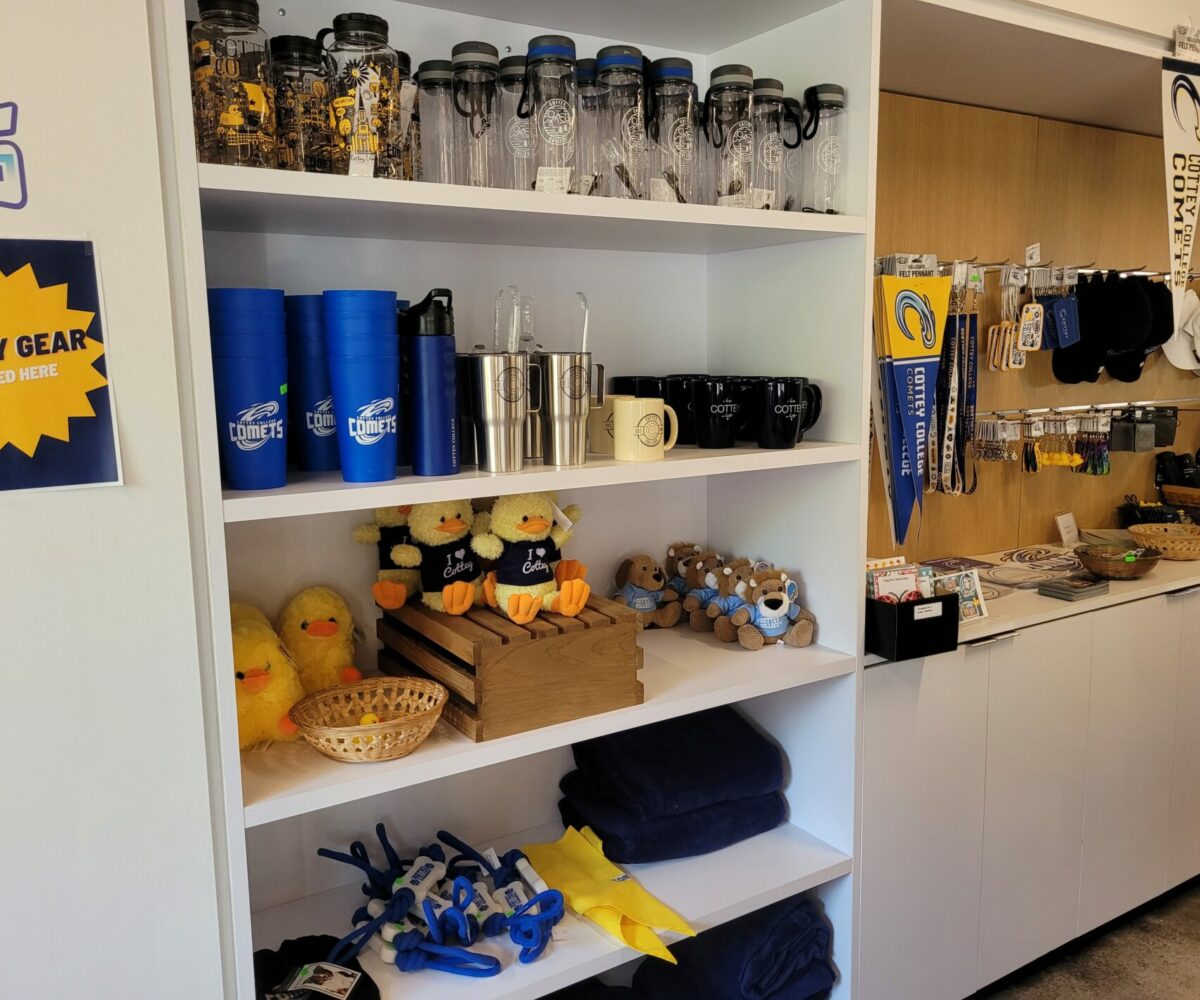 Spirit Shop Information
Mission Statement:
Supplying spirit today, to create a closer Cottey tomorrow.
Spirit Shop:
Cottey's spirit shop is your go-to place for authentic Cottey gear, including apparel, drinkware, accessories, school supplies, and even alumna gear.
Entrepreneurial Lab:
Cottey's Spirit Shop is in the student's hands! The Spirit Shop is now under management by the entrepreneurial lab, allowing Cottey's business students the opportunity to gain hands-on experience through real-world management.
The entrepreneurial lab has assigned two student CEOs, three Project Leads, and a faculty advisor, Dr. Tammy Ogren. Students in this program gain business management experience through data collecting, decision making, and inventory management.
Location & Hours:
Cottey's Spirit Shop is located in the lower level of the Susan Bulkeley Butler Center for Campus Life.
It is open Monday-Friday, from 11:00 a.m. – 4:00 p.m.
Please contact spiritshop@cottey.edu or 417-448-1005 with any questions.
Creating a Closer Cottey