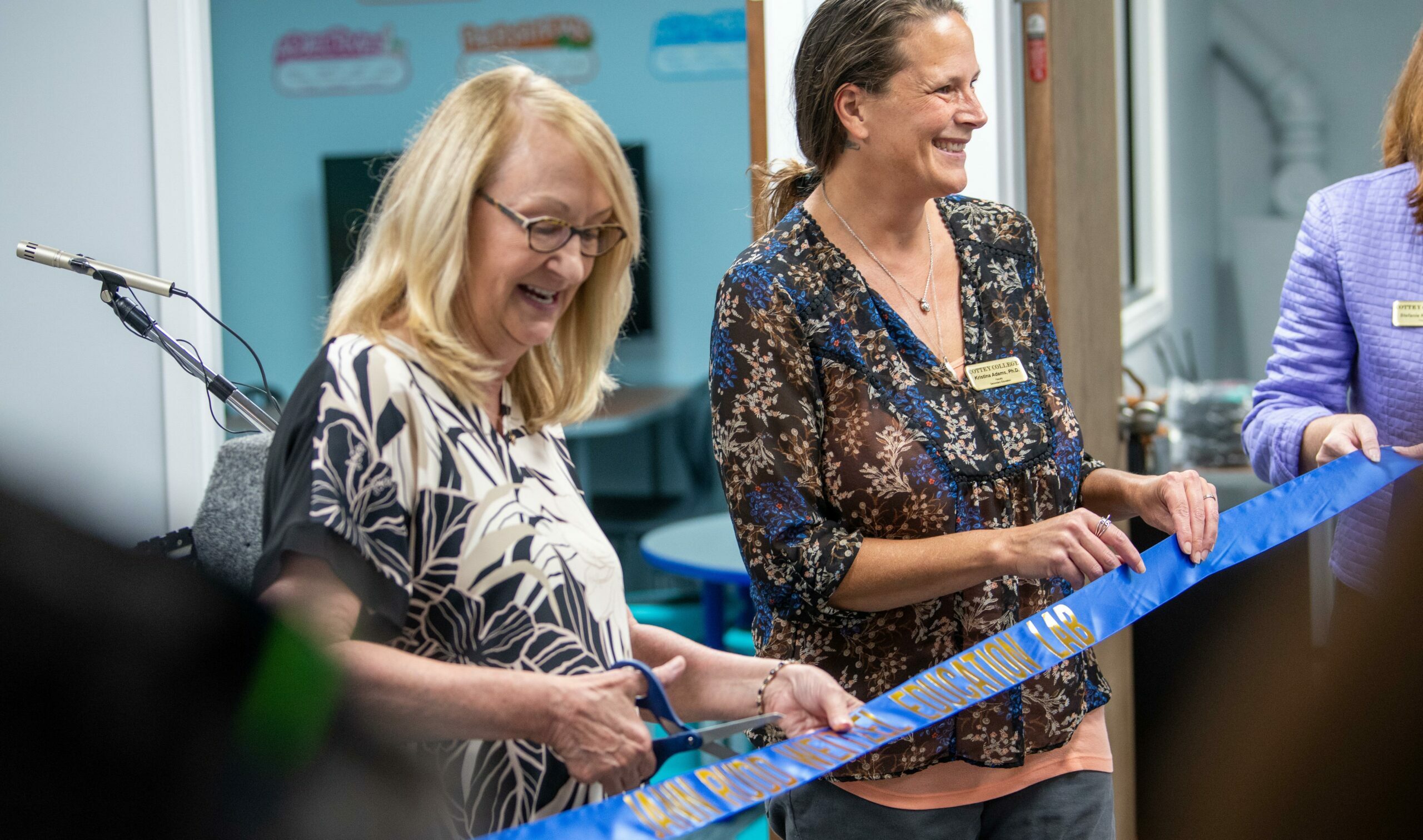 Cottey Dedicates New Jann Rudd Weitzel Education Lab
Date Posted: August 16, 2022
NEVADA, MO—Cottey College hosted an on-campus dedication for the Jann Rudd Weitzel Education Lab.
"The world of education is constantly changing and expanding," said Cottey President Dr. Stefanie Niles. "This new space provides Cottey's education students with their own place to learn, practice, and collaborate as they work towards their future careers in education."
The lab space is named in honor of Cottey's 12th president Dr. Jann Rudd Weitzel, who served as the College's president from 2015-2022.
"As an educator for almost 50 years, I recognize the importance of preservice teachers having opportunities to observe and learn from professional educators," said Dr. Weitzel. "I am honored to have this facility named after me, and I am excited for the next generation of classroom teachers who will use this space."
The new education lab features a state-of-the-art teaching room, observation room, resource room, and faculty offices. The teaching room is a classroom designed to function as either an elementary or secondary space and has technology integrated to observe and record students as they practice teaching. Recordings will provide preservice teachers opportunities to receive feedback on classroom management and lesson effectiveness as they develop their teaching identity.
"I can't wait for our students to begin using these facilities," said Assistant Professor and Coordinator of Secondary Education Kristina Adams. "This area provides so many great tools and opportunities for students to practice their teaching skills in a supportive environment."
The education lab is located on the lower level of the Blanche Skiff Ross Memorial Library. The lab will begin use next week as classes start on Tuesday, August 23.