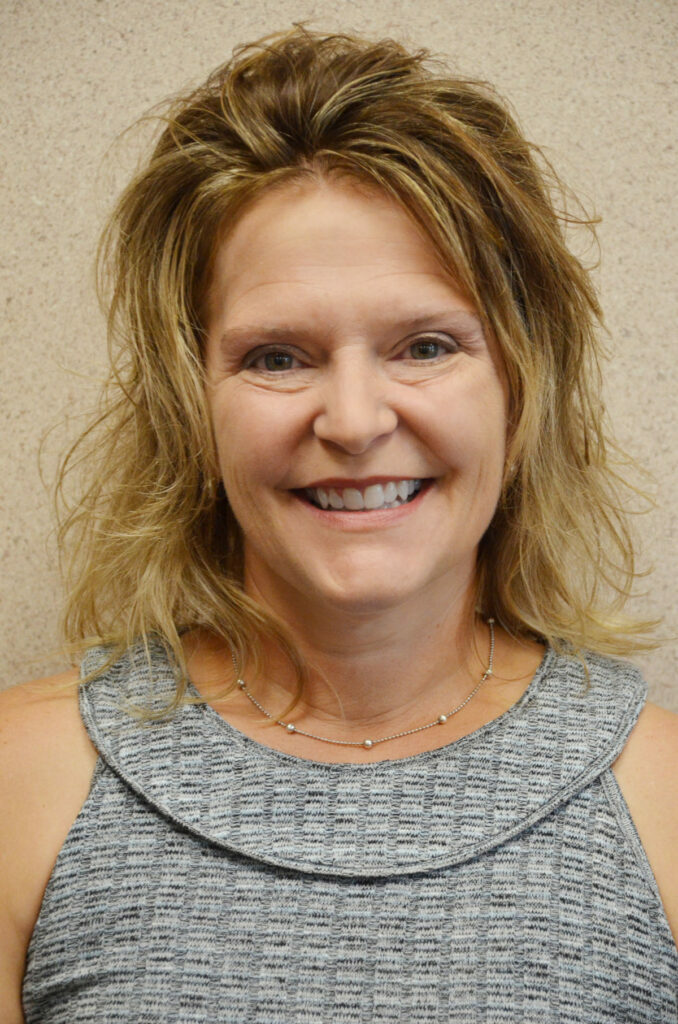 KAREN POLON, M.A.
PROFESSOR OF PHYSICAL EDUCATION
Professor Polon came to Cottey in 1993.
EDUCATION
B.S. degree in Physical Education K-12
M.A. degree in Sports Pedagogy
18 additional graduate hours in Sports Administration
Kent State University, Kent, Ohio
CERTIFICATIONS
ACE- Certified Personal Trainer
NETA Certified Group Exercise Instructor
Certified Nutrition Specialist-American Academy of Sports Dietitians and Nutritionists
Adult CPR and AED certified
Email: kpolon@cottey.edu
Additional Information
Professor Polon took a sabbatical to New Zealand in the spring of 2006.  Upon her return to the College, she developed a two week international trip option for sophomore students. The two week study abroad typically focuses around the Maori culture, environmental issues, and current issues of the country. Professor Polon has taken students to New Zealand in March of 2009, 2010, and 2017. Professor Polon will again be taking students to New Zealand as part of Cottey's planned 2023 trip.