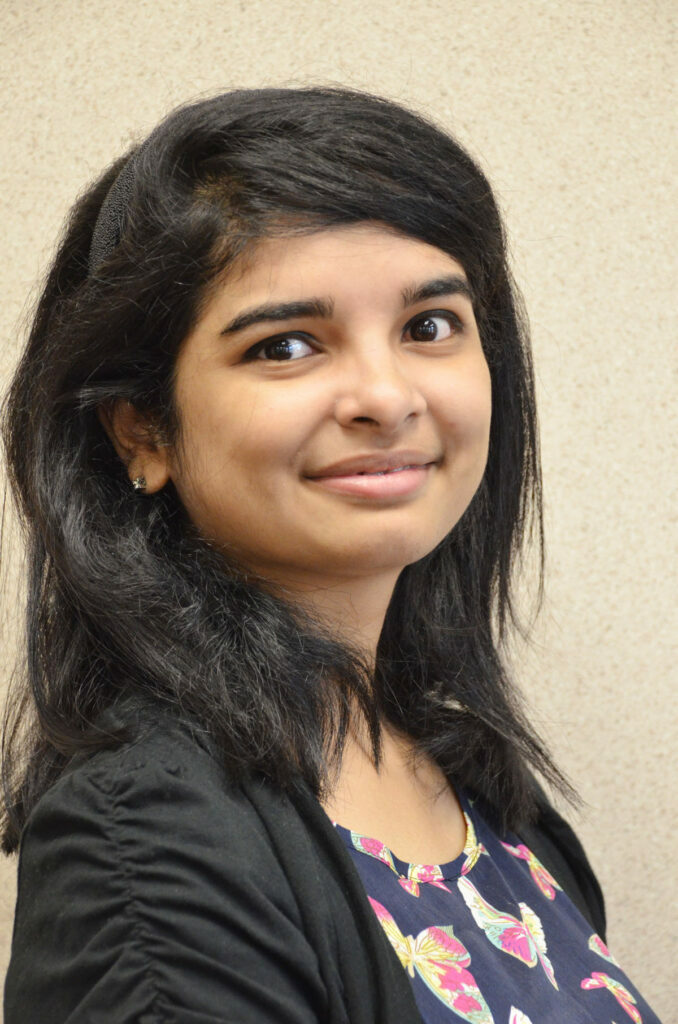 OINDRILA ROY, PH.D.
ASSOCIATE PROFESSOR OF INTERNATIONAL RELATIONS
Ph.D. in Political Science, Kent State University, 2014
M.A. in Political Science, Kent State University, 2012
B.A. in Political Science, Presidency College, Kolkata, India, 2006.
Additional Information
About
Oindrila Roy is an Associate Professor of International Relations at Cottey College. Her substantive expertise is in the area of religiously-motivated foreign policy public opinion in the United States. Oindrila teaches courses on quantitative research methods, public policy, and international relations. Oindrila is also the recipient of the Class of 1960 Excellence in Education Award (2021).
Peer-reviewed Publications
Roy, Oindrila. 2023. "Evangelical Attitudes toward Syrian Refugees: Are Evangelicals Distinctive in Their Opposition to Syrian Refugees to the United States?" Politics and Religion: 1–23. doi:10.1017/S1755048323000214.
Mazzie, Julie, Andrew Barnes, Oindrila Roy, and George Poluse. 2022. "Kids Today: They Care, But They Don't Think We Do." Journal of Political Science Education 18(4): 536-554.
Roy, Oindrila. 2019. "Religious Sources of Defence-spending Attitudes in the United States and the Case of Evangelical Distinctiveness." Politics, Religion, and Ideology 20(3): 301-21.
Hager, Lisa, Oindrila Roy, Landon E. Hancock, and Michael J. Ensley.2019. "Selling the Iran Nuclear Agreement: Prospect Theory and the Campaign to Frame the Joint Comprehensive Plan of Action." Congress & the Presidency, DOI: 10.1080/07343469.2019.1600172.
Roy, Oindrila. 2016. " Religious Roots of War Attitudes in the United States: Insights from Iraq, Afghanistan, and the Persian Gulf." Foreign Policy Analysis 12(3): 258-274. DOI: https://doi.org/10.1093/fpa/orw017.