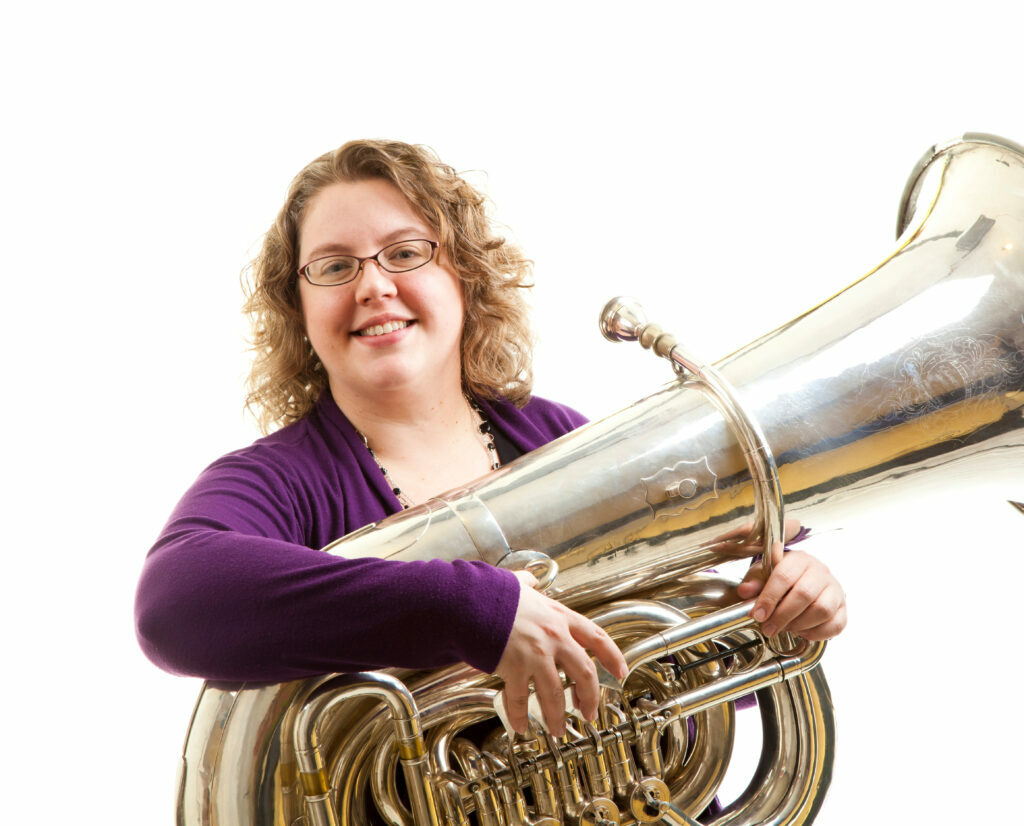 JACKIE LORDO, PH.D.
Associate Professor of Music
Originally from Columbia, Mo., Jackie Lordo has performed throughout the United States and Europe, as well as on professional recordings with the Tennessee Tech Tuba Ensemble and King's Brass. Dr. Lordo is an educator and clinician, having worked with students of all ages throughout the Midwest and South. In 2016, Dr. Lordo presented research at Missouri Music Educators Association and the NAfME Music Research and Teacher Education National Conference.
Dr. Lordo earned a Bachelor of Music in Music Education from Tennessee Technological University, a Master's of Performance from the University of Texas at Austin, and a PhD in Learning, Teaching, and Curriculum (Music Education) at the University of Missouri. Her teachers include Dr. Angelo Manzo, Dr. Tim Howe, Steven Bryant, R. Winston Morris, and Dean Somerville. In addition to directing the Wind Ensemble and Jazz Ensemble, Dr. Lordo teaches brass and music theory courses at Cottey College.